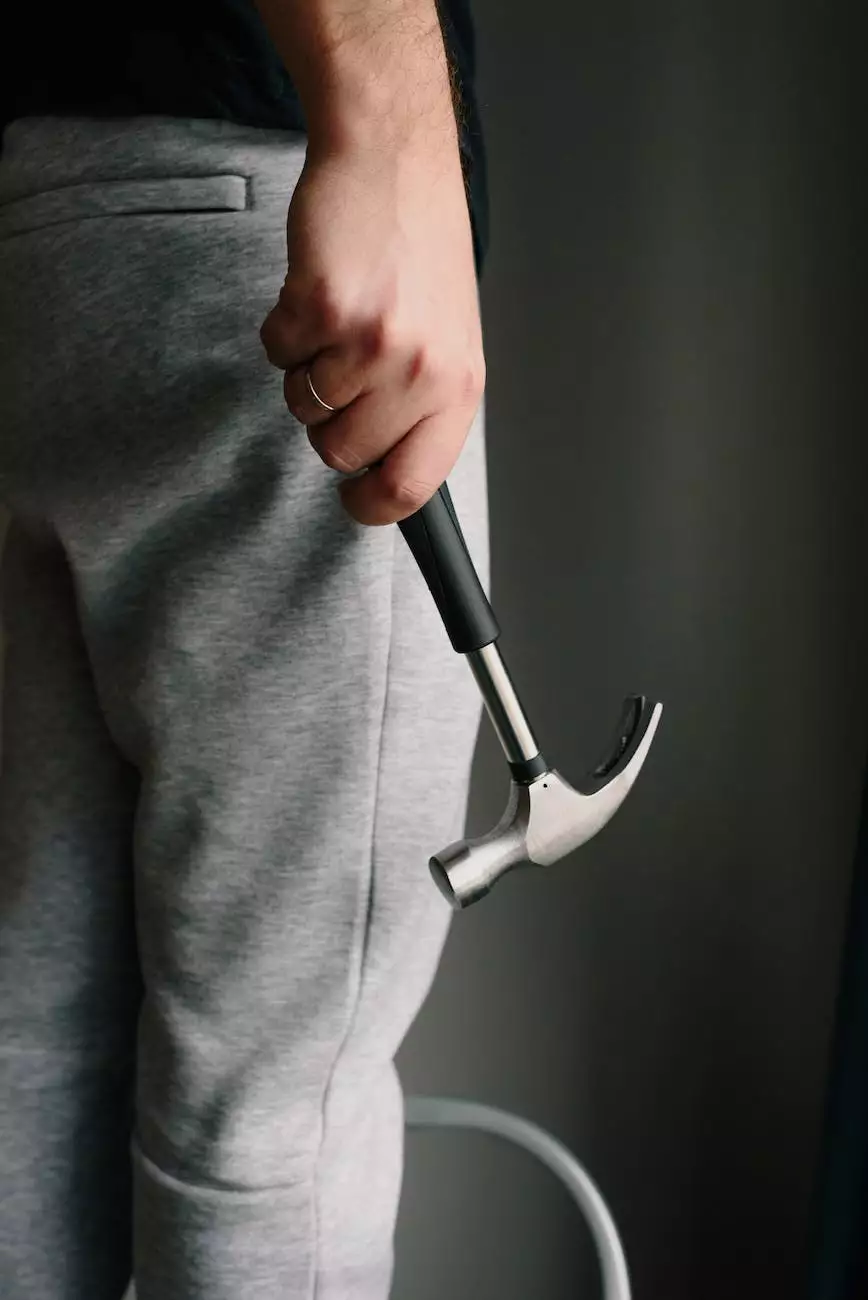 Welcome to Madison Niche Marketing, your trusted partner in Business and Consumer Services - Digital Marketing. We specialize in providing high-quality web design services for handyman services tailored specifically to help you stand out from the competition.
Why Your Handyman Business Needs a Professional Website
In today's digital age, having a strong online presence is crucial for the success of any business. As a handyman service provider, a well-designed and informative website can be a powerful tool to attract new customers and establish credibility. Here are some reasons why you need a professional website:
1. Expand Your Reach
A professionally designed website allows you to reach a wider audience beyond your local area. With an online presence, potential customers can easily find and access your services, regardless of their location. This opens up doors to new opportunities and enables you to tap into new markets.
2. Showcase Your Expertise
Your website serves as a platform to showcase your expertise and highlight the range of handyman services you offer. Through engaging content and visually appealing design, you can effectively communicate your skills and experience to potential customers. Displaying testimonials, before and after pictures, and detailed descriptions of your services can instill confidence and build trust.
3. Increase Customer Engagement
A well-structured website allows you to engage with your customers on a deeper level. By providing relevant and useful content, such as DIY tips, maintenance guides, and industry insights, you can position yourself as a reliable resource in the handyman industry. This encourages visitors to spend more time on your site and increases the likelihood of conversion.
4. Boost Online Visibility
Having a professionally optimized website improves your chances of ranking high on search engine results pages. By implementing effective SEO strategies, such as keyword optimization, meta tags, and regular content updates, you can enhance your online visibility and attract organic traffic.
Custom Web Design Tailored for Handyman Services
At Madison Niche Marketing, we understand the unique needs of the handyman industry and the importance of creating a website that aligns with your brand and target audience. Our team of skilled web designers and developers will work closely with you to create a visually appealing and user-friendly website that captures the essence of your business.
1. Visual Appeal
We believe that first impressions matter, which is why our web design experts focus on creating visually stunning websites that leave a lasting impact. From choosing the right color scheme to incorporating high-quality images and graphics, we ensure that your website stands out from the crowd.
2. User-Friendly Interface
A seamless user experience is key to converting visitors into customers. Our web designers pay meticulous attention to the website's navigation, ensuring that it is easy for users to find the information they need. With clear call-to-action buttons and intuitive layout, we guide your website visitors through the conversion funnel.
3. Mobile Responsiveness
In today's mobile-driven world, it's essential for your website to be fully responsive across all devices. Our web design team leverages the latest responsive design techniques to ensure that your website looks and functions flawlessly on smartphones, tablets, and desktops. This guarantees a consistent user experience, regardless of the device being used.
4. Content Optimization
Quality content is the backbone of any successful website. Our expert copywriters will create compelling and keyword-rich content that resonates with your target audience. By incorporating relevant keywords and implementing on-page SEO techniques, we will help your website rank higher in search engine results, driving organic traffic to your site.
5. Integration of Handyman-Specific Features
Understanding the unique requirements of the handyman industry, we can integrate specific features into your website to enhance the user experience. From online booking systems to service request forms, we make it easy for potential customers to engage with your business and request your services promptly.
Contact Us Today
Ready to take your handyman business to new heights with a professionally designed website? Contact Madison Niche Marketing today. Our dedicated team of web design experts will work with you to create a tailored solution that drives results. Don't let your competition outshine you online - invest in a high-end website designed to outrank your competitors!