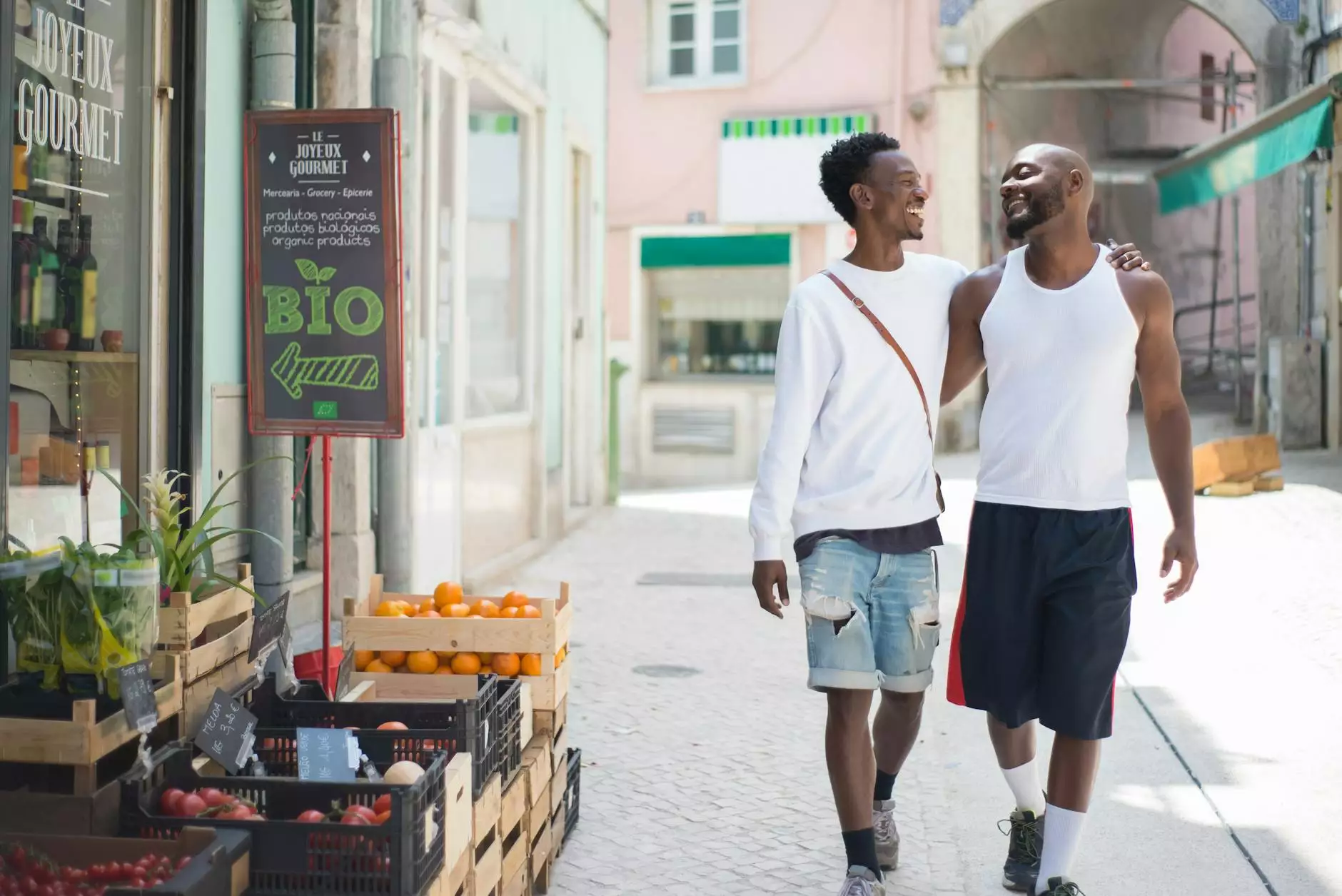 About Wisconsin LGBT Chamber of Commerce
The Wisconsin LGBT Chamber of Commerce, in partnership with Madison Niche Marketing, is a leading business organization dedicated to promoting and empowering LGBT-owned and allied businesses in Wisconsin. Our mission is to create a thriving and inclusive business environment that celebrates diversity and equality.
At the Wisconsin LGBT Chamber of Commerce, we firmly believe that diversity and inclusion are not just moral imperatives, but also drivers of economic growth. By fostering connections, providing business resources, and advocating for an inclusive business community, we aim to drive the success of LGBT business owners and support the growth of the LGBT economy in Wisconsin.
Services Offered
Digital Marketing for LGBT-owned and Ally Businesses
Madison Niche Marketing, as a part of the Wisconsin LGBT Chamber of Commerce, specializes in providing top-notch digital marketing services tailored specifically to LGBT-owned and ally businesses. Our team of experts understands the unique needs and challenges faced by businesses in the LGBT community, and we are committed to helping them achieve their marketing goals.
Through cutting-edge strategies and innovative techniques, we assist businesses in building a solid online presence, attracting targeted traffic, and converting visitors into loyal customers. Our comprehensive digital marketing services include:
Search Engine Optimization (SEO): We employ advanced SEO techniques to improve website visibility, increase organic traffic, and outrank competitors in search engine results pages (SERPs).
Content Marketing: Our team of skilled copywriters creates compelling, keyword-rich content that engages the target audience, establishes thought leadership, and drives conversions.
Social Media Marketing: We develop highly targeted social media campaigns to reach and engage with the LGBT community, building brand awareness, and fostering customer loyalty.
Pay-Per-Click (PPC) Advertising: We design and manage PPC campaigns to drive immediate, targeted traffic to our clients' websites, ensuring maximum return on investment (ROI).
Web Design and Development: Our talented web design team builds visually stunning and user-friendly websites that reflect our clients' unique brand identity and drive conversions.
Online Reputation Management: We monitor and manage our clients' online reputation, ensuring positive brand sentiment and addressing any potential issues or crises promptly.
Analytics and Reporting: We provide detailed analytics and reporting, allowing our clients to track the effectiveness of their digital marketing campaigns and make data-driven decisions for continuous improvement.
No matter the size or scope of your business, Madison Niche Marketing is here to help you navigate the ever-evolving digital landscape, drive growth, and achieve your business objectives.
Why Choose Wisconsin LGBT Chamber of Commerce
Unparalleled Expertise in LGBT Business Advocacy
The Wisconsin LGBT Chamber of Commerce brings together a wealth of expertise and experience in promoting and advocating for LGBT-owned and allied businesses. As a business organization, we strive to create an environment that values and supports the economic contributions of the LGBT community.
Strategic Networking Opportunities
By joining the Wisconsin LGBT Chamber of Commerce, businesses gain access to an extensive network of like-minded professionals, influential individuals, and potential partners or customers. Our regular networking events, workshops, and conferences provide valuable opportunities to forge meaningful connections and expand your business network.
Business Resources and Support
We understand the unique challenges faced by LGBT business owners, and our organization is dedicated to providing the necessary resources and support to help businesses thrive. Whether you need guidance on marketing strategies, legal advice, or access to funding opportunities, the Wisconsin LGBT Chamber of Commerce is here to assist you every step of the way.
Advocacy for an Inclusive Business Community
At the Wisconsin LGBT Chamber of Commerce, we are committed to fostering an inclusive business environment that embraces diversity, equality, and respect. Through advocacy efforts, we work towards creating positive change, eliminating discrimination, and promoting fairness for LGBT-owned and allied businesses in Wisconsin.
Contact Us
Ready to take your LGBT-owned or ally business to the next level? Contact Madison Niche Marketing today and let us help you succeed in the digital landscape. You can reach us by:
© 2022 Madison Niche Marketing. All rights reserved.