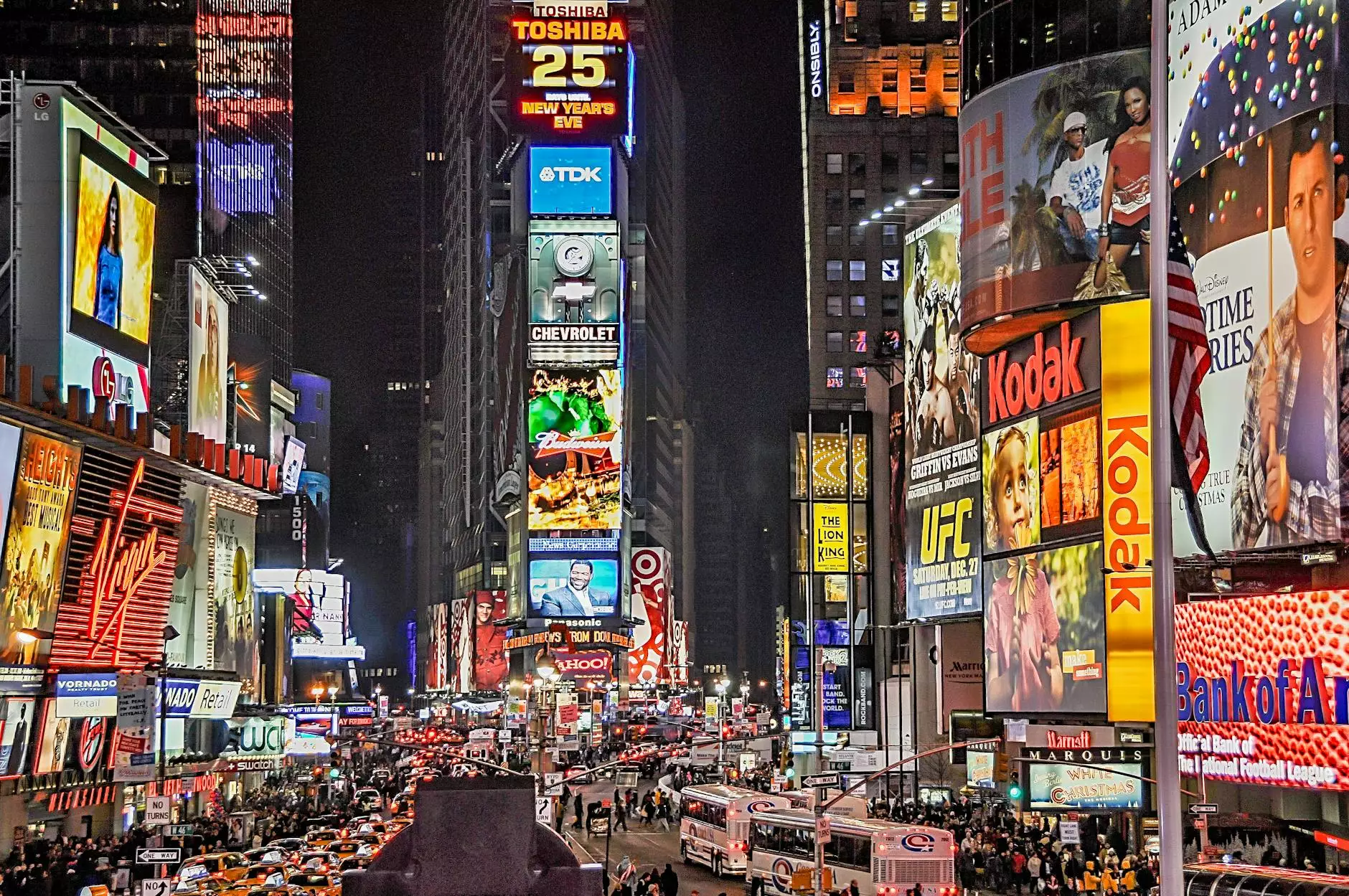 Introduction
Welcome to Madison Niche Marketing, your premier destination for cutting-edge digital marketing solutions. In this article, we will delve into the world of advanced location-based marketing and advertising trends for 2021. With a focus on leveraging geographic data, targeting specific areas, and delivering personalized experiences, location-based marketing has become an indispensable tool for businesses in the digital age.
The Power of Location-Based Marketing
Location-based marketing enables businesses to tailor their advertising messages based on the geographical location of their target audience. By leveraging this powerful strategy, businesses can deliver hyper-relevant content to potential customers, increasing engagement, conversion rates, and ultimately driving revenue growth.
Why is Location-Based Marketing Important?
In today's competitive landscape, standing out from the crowd is crucial. Location-based marketing offers businesses a competitive edge by providing the ability to deliver contextually relevant content to users in real-time. By understanding the interests, preferences, and behaviors of individuals within a specific location, businesses can craft compelling campaigns that resonate with their target audience.
Advanced Location-Based Marketing Trends for 2021
1. Hyperlocal Targeting: With advancements in technology, marketers can now target users down to the street level. By understanding the needs and preferences of consumers within a specific neighborhood or city block, businesses can create highly personalized and localized advertisements.
2. Geofencing: Geofencing allows businesses to define virtual boundaries around specific locations. This technology enables them to send targeted messages, push notifications, or promotions to individuals when they enter or exit a predefined area, ensuring relevant content is delivered at the right time and place.
3. Beacon Technology: Beacons are small, wireless devices that use Bluetooth technology to communicate with nearby smartphones. Businesses can leverage beacon technology to enhance the customer experience by sending location-specific offers, recommendations, or information to individuals within proximity, ultimately driving foot traffic and increasing sales.
4. Augmented Reality (AR) Marketing: AR technology overlays digital content onto the real world, providing businesses with an immersive and interactive way to engage with their target audience. By integrating location-based data into AR experiences, businesses can create captivating campaigns that blend the physical and digital worlds.
5. Personalized Local Landing Pages: Creating personalized landing pages tailored to specific locations can significantly increase conversion rates. By ensuring that the content, images, and offers resonate with the local audience, businesses can establish a deeper connection and drive higher engagement.
How Madison Niche Marketing Can Help
As experts in the field of digital marketing, Madison Niche Marketing is committed to helping businesses capitalize on the latest industry trends. With our expertise in advanced location-based marketing strategies, we can develop tailored campaigns that drive results.
Our Specialized Services
1. Location-Based Strategy: Our team of skilled marketers will work closely with you to develop a comprehensive location-based strategy that aligns with your business goals and target audience.
2. Hyperlocal Campaigns: We specialize in creating hyperlocal campaigns that reach consumers at the street-level, ensuring that your content speaks directly to their needs and interests.
3. Geofencing Implementation: We will help you implement geofencing technology to deliver personalized messages at the perfect moment, maximizing engagement and conversions.
4. Beacon Integration: Our experts will guide you through the process of integrating beacon technology into your marketing efforts, enabling you to provide real-time, location-specific experiences for your customers.
5. AR Marketing: Leveraging our expertise in augmented reality, we can create immersive AR experiences that captivate your target audience and drive meaningful interactions.
The Future of Location-Based Marketing
As technology continues to evolve, so too will the possibilities for location-based marketing. From advancements in artificial intelligence and machine learning to the increasing adoption of wearable devices and smart home technologies, businesses must stay ahead of the curve to remain competitive in the digital landscape.
Stay Ahead with Madison Niche Marketing
At Madison Niche Marketing, we continuously invest in research and development to ensure our clients stay ahead of the ever-changing digital marketing landscape. With our forward-thinking strategies and unparalleled expertise, we are well-equipped to navigate the future of location-based marketing and help your business thrive.
Conclusion
In conclusion, advanced location-based marketing and advertising offer incredible opportunities for businesses to engage, convert, and delight their target audience. By understanding the latest trends and leveraging innovative strategies, brands can elevate their digital presence and drive tangible results. Partner with Madison Niche Marketing to unlock the true potential of location-based marketing and propel your business to new heights.