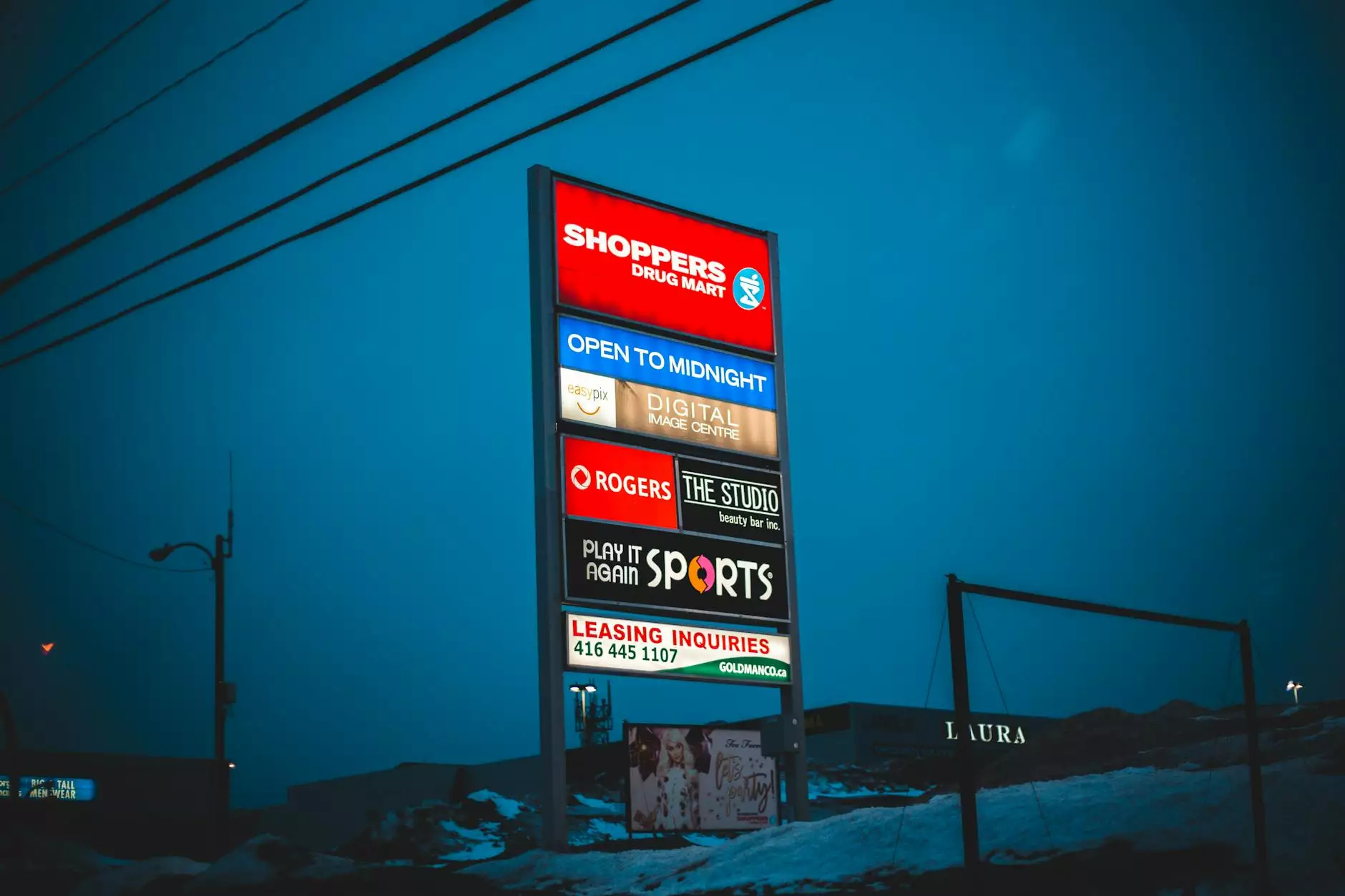 Introduction
Welcome to Madison Niche Marketing, a leading digital marketing agency specializing in geofencing marketing strategies. In this article, we will explore how geofencing marketing works and how it can revolutionize your online advertising campaigns.
What is Geofencing Marketing?
Geofencing marketing is a location-based advertising technique that enables businesses to target potential customers within specific geographic areas. By setting up virtual boundaries or "geofences," advertisers can deliver personalized and highly targeted ads to individuals based on their physical location.
How Does Geofencing Marketing Work?
Geofencing marketing utilizes GPS, Wi-Fi, cellular data, or RFID technology to establish virtual perimeters around specified locations. When a user enters or exits these predefined boundaries, businesses can trigger relevant advertisements to be displayed on their mobile devices or other connected devices.
The Benefits of Geofencing Marketing for Businesses
1. Enhanced Targeting: Geofencing marketing allows businesses to target consumers who are physically present near their stores or within specific areas of interest. This level of precision targeting ensures that the right message reaches the right audience at the right time.
2. Increased Engagement: By delivering contextual and location-specific ads, businesses can capture the attention of potential customers when they are most likely to make purchase decisions. This highly relevant and personalized approach leads to increased engagement rates and higher conversion rates.
3. Improved ROI: Geofencing marketing enables businesses to optimize their advertising spend by targeting only those individuals who are most likely to convert. This focused approach leads to higher returns on investment (ROI) as ad dollars are allocated where they are most effective.
Use Cases of Geofencing Marketing
1. Retail Businesses: Geofencing marketing is particularly effective for retail businesses as it allows them to target customers near their physical stores. By sending promotional offers or alerts to potential customers who are in close proximity, retailers can drive foot traffic and increase sales.
2. Event Promotions: Geofencing marketing can be leveraged to promote events like concerts, trade shows, or festivals. By targeting individuals within a specific radius of the event location, event organizers can entice potential attendees with event details, ticket offers, or exclusive incentives.
3. Food and Beverage Industry: Restaurants, cafes, and bars can benefit from geofencing marketing by enticing nearby customers with real-time discounts, special menu items, or limited-time offers. By capturing the attention of hungry and thirsty individuals in the vicinity, establishments can drive foot traffic and boost sales.
Tips for Effective Geofencing Marketing
To maximize the effectiveness of your geofencing marketing campaigns, consider the following tips:
1. Define Target Areas: Identify the geographic locations that align with your target audience and business objectives. By narrowing down your target areas, you can focus your efforts and resources on areas where your message will have the most impact.
2. Tailor Ad Content: Create compelling ad content that speaks directly to the needs and interests of the individuals within your target areas. Personalization is key to capturing their attention and driving engagement.
3. Set Proper Timing: Consider the time of day or specific days of the week when your target audience is most likely to be receptive to your ads. By timing your campaigns strategically, you can increase the chances of generating conversions.
4. Track and Analyze Results: Implement tracking mechanisms to monitor the performance of your geofencing campaigns. Analyze data such as click-through rates, conversions, and foot traffic to gain insights and make data-driven optimizations.
Conclusion
Geofencing marketing offers businesses a powerful tool to reach their target audience with precision and deliver highly relevant ads based on location. Madison Niche Marketing specializes in creating effective geofencing marketing strategies that drive targeted traffic and increase conversions for businesses in various industries. Contact us today to learn how we can help elevate your online advertising campaigns to new heights.