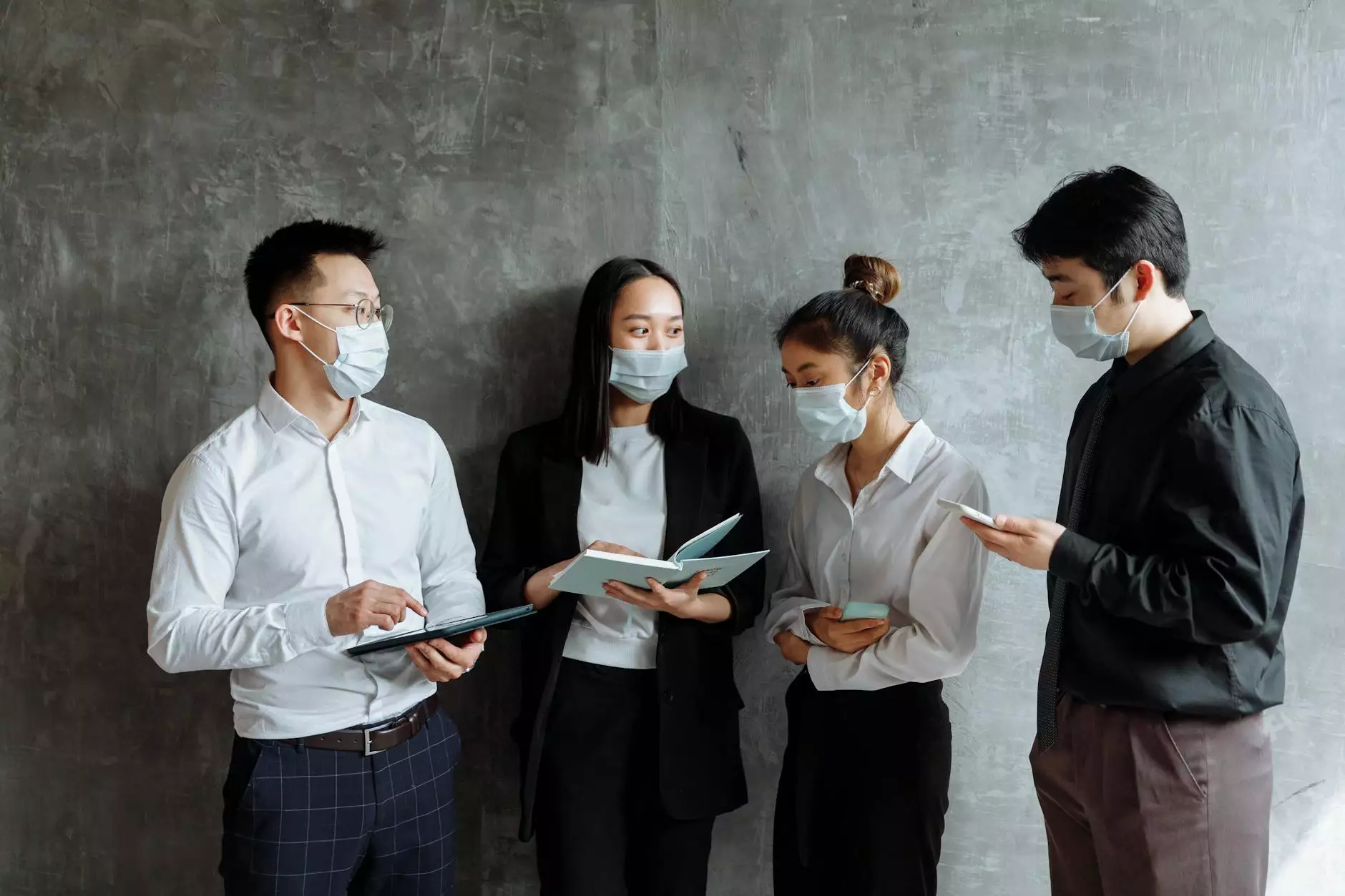 Welcome to Madison Niche Marketing, your trusted partner in the world of digital marketing. In this article, we will explore the power of programmatic guaranteed and how it can help your business reach and engage with a new audience. As a leading provider of comprehensive digital marketing solutions, we understand the importance of utilizing advanced strategies to increase your online presence and drive meaningful results.
Understanding Programmatic Guaranteed
Programmatic guaranteed is a cutting-edge advertising approach that combines the efficiency of programmatic advertising with the certainty of guaranteed placements. It allows businesses to secure ad inventory directly from publishers, ensuring their ads are delivered to the target audience with guaranteed impressions and placements. This innovative method enables precise ad targeting, increased transparency, and maximized return on investment.
The Benefits of Programmatic Guaranteed
1. Enhanced Targeting:
With programmatic guaranteed, you have access to advanced targeting capabilities that enable you to reach the most relevant audience for your business. By leveraging data-driven insights, you can create highly specific targeting parameters based on demographics, interests, behaviors, and more. This precision targeting ensures that your ads are delivered to the right people at the right time, maximizing the potential for engagement and conversions.
2. Increased Reach:
Programmatic guaranteed provides access to an extensive network of publishers, offering increased reach and exposure for your brand. By tapping into this vast ecosystem, your business can extend its reach beyond traditional advertising channels, allowing you to connect with new and untapped audiences. This expanded reach opens up opportunities for growth and enables you to establish a stronger online presence.
3. Improved Transparency:
Transparency is a crucial aspect of programmatic guaranteed. Unlike traditional advertising methods, programmatic guaranteed offers full visibility into your ad placements and performance metrics. You can track the effectiveness of your campaigns, monitor ad impressions, and analyze click-through rates to gain valuable insights. This transparency empowers you to make data-driven decisions, optimize your ad strategies, and achieve measurable results.
The Programmatic Guaranteed Process
Implementing programmatic guaranteed involves several key steps:
Define Campaign Objectives:

First, our team works closely with you to outline your campaign objectives and target audience. By understanding your goals, we can tailor the programmatic guaranteed strategy to align with your business objectives and secure the best outcomes for your campaigns.

Identify Publishers:

We conduct thorough research to identify the most relevant publishers within your industry. Our network of trusted partners allows us to secure placements on high-quality websites frequented by your target audience. This targeted approach ensures your ads are displayed in environments that are relevant and engaging to your potential customers.

Create Compelling Ads:

Our team of expert copywriters and designers collaborates to create compelling and visually appealing ad creatives. These captivating ads are optimized to grab attention, evoke interest, and drive action from your target audience. We focus on crafting persuasive messaging and captivating visuals that effectively communicate your brand's value proposition.

Implement Real-Time Bidding:

Programmatic guaranteed involves real-time bidding, where our advanced technology optimizes the bidding process to secure the best ad placements and impressions at the most competitive prices. This ensures that your ads are delivered to your desired audience while maximizing cost-efficiency.

Analyze and Optimize:

Once your programmatic guaranteed campaigns are live, we continuously monitor and analyze the performance data. This data-driven approach allows us to identify areas for improvement, optimize targeting parameters, refine ad creatives, and ultimately enhance the overall effectiveness of your campaigns.
Conclusion
In today's competitive digital landscape, reaching a new audience requires a strategic approach. Programmatic guaranteed offers a powerful solution to expand your reach, engage with the right people, and drive meaningful results for your business. At Madison Niche Marketing, we specialize in delivering comprehensive digital marketing solutions that leverage the capabilities of programmatic guaranteed. Contact us today to learn how we can help your business unlock its full potential and connect with a new audience.