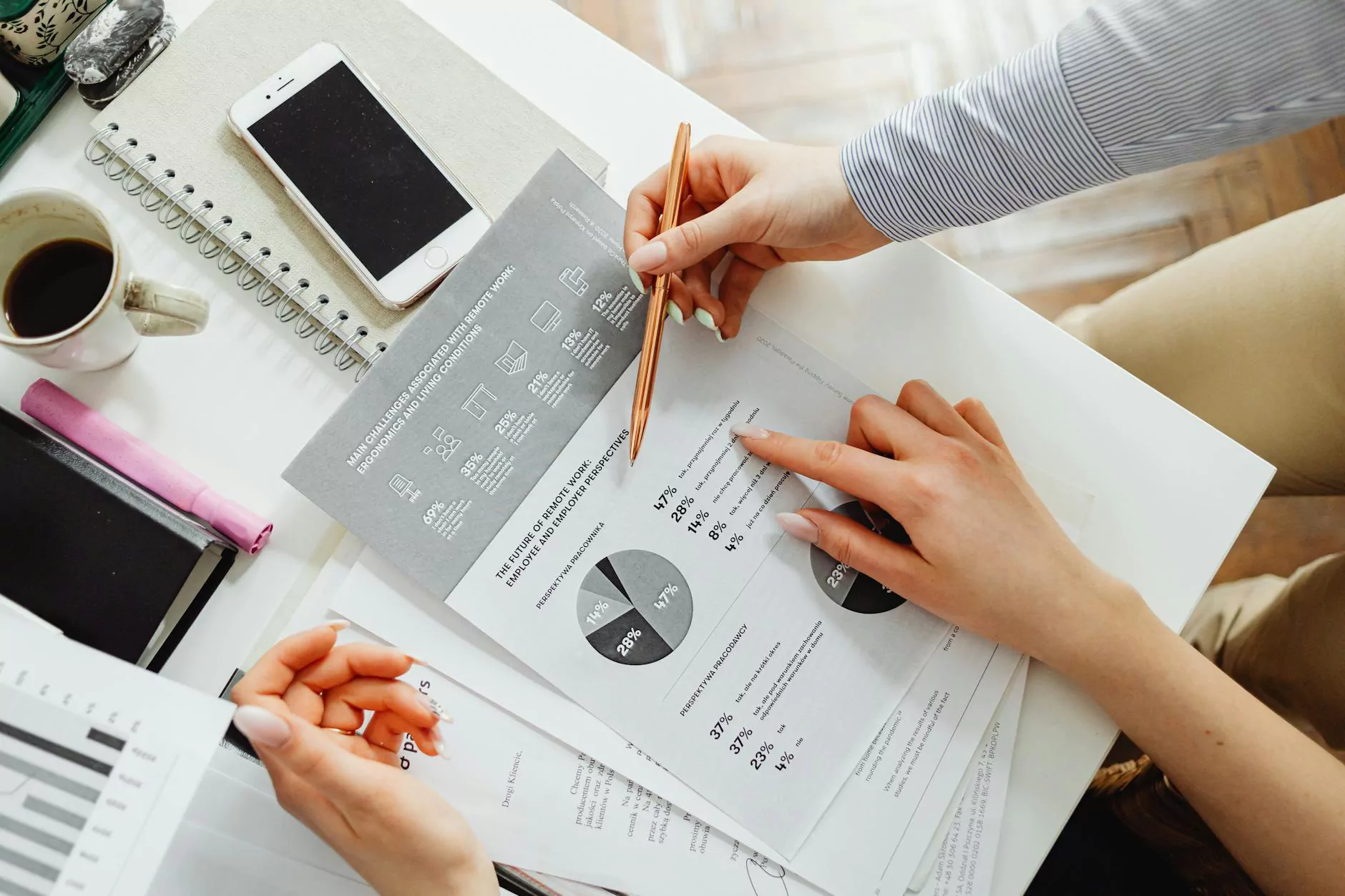 Overview
Welcome to Madison Niche Marketing, your trusted partner in the world of business and consumer services digital marketing. We specialize in providing professional website design services for accounting firms, and our AM Accounting Website Design service is tailored precisely to meet the unique needs of your accounting business.
Why Choose AM Accounting Website Design?
When it comes to your accounting firm's online presence, a well-designed website plays a crucial role in attracting potential clients and maintaining a strong brand image. Our AM Accounting Website Design service combines cutting-edge design principles with search engine optimization techniques to create a visually appealing, user-friendly, and search engine-friendly website that can help you outrank your competitors on Google.
The Importance of Professional Website Design
In today's digital age, a professional website is a must for any business, including accounting firms. A visually appealing and well-structured website not only enhances your brand's credibility but also provides a platform to showcase your services, expertise, and accolades. Our experienced team of web designers understands the unique requirements of accounting businesses and crafts custom websites that reflect your professionalism and showcase your firm's expertise in the accounting industry.
Customized Solutions Tailored to Your Accounting Firm
At Madison Niche Marketing, we pride ourselves on delivering customized website design solutions that align with your accounting firm's goals and target audience. Our team takes a comprehensive approach, starting from understanding your firm's unique value proposition and target market to conducting in-depth keyword research that helps optimize your website for search engines.
The Power of Search Engine Optimization (SEO)
Effective search engine optimization (SEO) is a crucial aspect of any successful online marketing strategy. Our AM Accounting Website Design service incorporates proven SEO techniques that help your website rank higher on search engine results pages (SERPs). By optimizing your website's meta tags, heading tags, content, and user experience, we can increase your online visibility and attract more targeted organic traffic to your website.
Responsive and Mobile-Friendly Designs
In today's mobile-dominated world, having a responsive and mobile-friendly website is not just an option but a necessity. Our AM Accounting Website Design service ensures that your website looks great, functions seamlessly, and provides an optimal user experience across all devices, including desktop computers, laptops, tablets, and smartphones. This ensures that potential clients can access your website with ease, regardless of the device they are using.
Enhance User Experience with Intuitive Navigation
Providing a seamless user experience is a key factor in engaging visitors and converting them into clients. Our web design experts create intuitive navigation structures and clear call-to-action elements that guide visitors to the most important sections of your website. This helps potential clients easily find the information they are looking for and encourages them to take the desired actions, such as filling out a contact form or scheduling a consultation.
Display Your Expertise with Compelling Content
Content is the backbone of any successful website. Our AM Accounting Website Design service emphasizes the importance of compelling and informative content that highlights your firm's expertise and unique value proposition. Our team of skilled copywriters can create engaging and keyword-rich content that resonates with your target audience and positions your firm as a thought leader in the accounting industry.
Call-to-Action and Lead Generation
Driving conversions is a top priority for any accounting firm's website. We understand the significance of effective call-to-action elements and lead generation strategies. Our AM Accounting Website Design service includes strategically placed contact forms, newsletter sign-up forms, and prominent call-to-action buttons to encourage visitors to take the next step towards becoming your clients.
Analytics and Ongoing Optimization
Our commitment to your success extends beyond the initial website design phase. We provide comprehensive analytics tracking and ongoing optimization services to monitor your website's performance, identify areas for improvement, and ensure that your website continues to deliver the desired results. Our team stays updated with the latest industry trends and algorithm changes, allowing us to adapt your website's design and content strategies accordingly.
Contact Us Today
If you're ready to take your accounting firm's online presence to new heights with our AM Accounting Website Design service, don't hesitate to contact Madison Niche Marketing. Our dedicated team is eager to discuss your specific requirements and create a customized website design solution that helps you outrank your competitors and attract more qualified leads through enhanced online visibility. Get in touch with us today!