Generational Research: An Intro to Elder Z for Marketers
Oct 2, 2021
Website Launches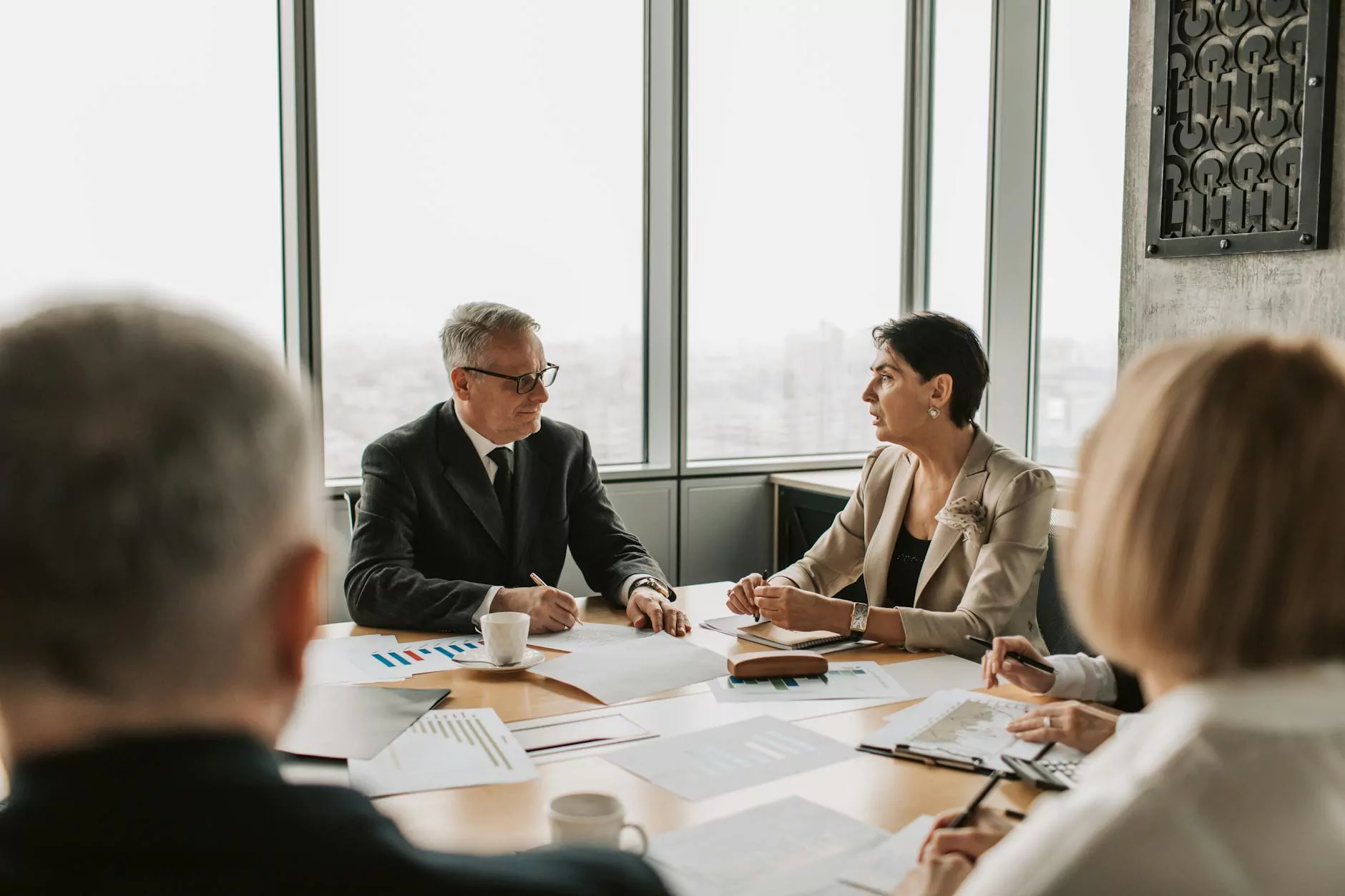 Understanding the Importance of Generational Research
In today's digital age, businesses and marketers need to adapt their strategies to cater to the unique characteristics and preferences of different generations. One of the newest and most intriguing generations to emerge is Elder Z. As a marketer, understanding Elder Z and their distinct behaviors is crucial for success and growth. Madison Niche Marketing, a leading provider of business and consumer services in the digital marketing industry, offers comprehensive generational research and insights.
Who is Elder Z?
Elder Z, also known as Generation Z or Zoomers, includes individuals born from 1997 onwards. This generation has grown up with technology, the internet, and social media as integral parts of their lives. Elder Z encompasses a diverse group of young adults who bring their unique perspectives and behaviors to the consumer landscape.
Key Characteristics and Behaviors of Elder Z
1. Digital Natives: Elder Z individuals are true digital natives, having grown up in a world immersed in technology. From a young age, they have been exposed to smartphones, social media platforms, and instant connectivity. This digital fluency greatly influences their communication, decision-making, and purchasing habits.
2. Mobile-First Mentality: With smartphones being an essential part of their daily lives, Elder Z prefers mobile browsing and shopping experiences. Websites and digital content must be optimized for mobile devices to engage and retain their attention.
3. Authenticity Matters: Elder Z values authentic, transparent brands. They appreciate genuine engagement and are quick to discern inauthentic marketing tactics. Establishing an authentic brand image and maintaining honest interactions are vital for capturing their attention and loyalty.
4. Socially Conscious: Elder Z places a strong emphasis on social and environmental issues. They are more likely to support brands that align with causes and actively engage in campaigns promoting social and environmental responsibility.
Why Generational Research is Essential for Marketers
Understanding the distinct characteristics and behaviors of Elder Z enables marketers to tailor their strategies effectively. Generational research assists in creating targeted campaigns, developing engaging content, and selecting the right communication channels.
In an increasingly competitive digital landscape, staying ahead of trends and adapting to new consumer preferences is paramount. Generational research not only helps marketers align their digital marketing efforts with Elder Z but allows them to anticipate the demands and expectations of future generations.
Madison Niche Marketing: Your Generational Research Partner
Madison Niche Marketing specializes in providing businesses with the research and insights needed to succeed in the digital age, particularly when it comes to targeting Elder Z. Our team of dedicated experts stays up to date with the latest generational trends and behaviors, ensuring that your marketing strategies effectively reach and resonate with the Elder Z audience.
With our comprehensive generational research, we can help you identify key marketing opportunities, fine-tune your messaging, and develop a digital marketing strategy that drives meaningful results. From social media campaigns to influencer marketing, our tailored solutions will help your brand stay ahead of the competition.
The Benefits of Partnering with Madison Niche Marketing
1. Comprehensive Research: We provide in-depth generational research reports that uncover the unique characteristics, preferences, and behaviors of Elder Z, ensuring your marketing strategies are accurately targeted.
2. Tailored Campaigns: Our team of copywriters and marketers create tailored campaigns that resonate with Elder Z, utilizing the latest digital marketing techniques to maximize engagement and conversion rates.
3. Industry Expertise: With years of experience in the digital marketing industry, we possess the knowledge and expertise required to develop successful strategies and stay ahead of the ever-changing landscape.
4. Data-Driven Approach: Our strategies are grounded in data and insights, allowing us to make data-driven decisions that yield measurable results and optimize your return on investment.
Contact Madison Niche Marketing Today
Maximize your marketing efforts and effectively reach the Elder Z generation with the help of Madison Niche Marketing. Contact our team of experts today to discuss how our generational research and tailored digital marketing services can elevate your brand's success in the digital age.
Email: [email protected]
Phone: 1-800-123-4567
Address: 123 Madison Avenue, Anytown, USA