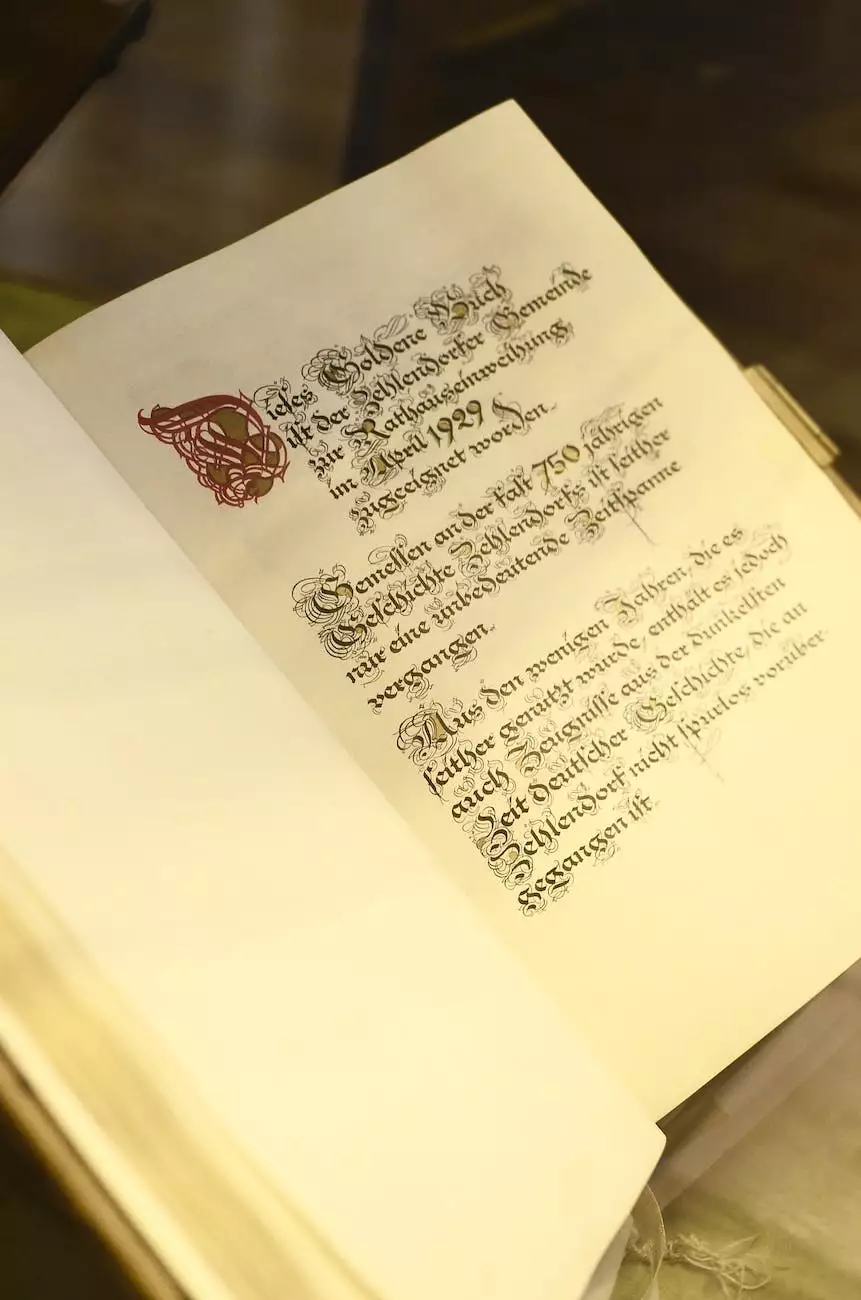 Welcome to Madison Niche Marketing's comprehensive guide on 10 words whose meanings have shifted over the course of history. Words evolve, adapt, and develop new connotations as language continually changes. In this article, we'll explore the fascinating transformations that have occurred in the English language over time.
1. Nice
The word "nice" originally derived from the Latin word "nescius," meaning "ignorant" or "unaware." However, its meaning gradually shifted to imply being agreeable or pleasant. Today, when we describe something as "nice," we refer to its pleasing or satisfactory nature.
2. Awful
In the past, "awful" was used to express feelings of awe or wonder. However, over time, its meaning shifted to convey something terrible, unpleasant, or of low quality. Language evolution has transformed "awful" into a negative term.
3. Gay
The word "gay" originally referred to feelings of joy, merriment, and happiness. As time passed, it acquired the additional meaning of homosexuality. Nowadays, it predominantly refers to sexual orientation, but it's also important to recognize its historical connotation of happiness.
4. Artificial
Derived from the Latin word "artificium," meaning "skill" or "craftsmanship," "artificial" once denoted a display of skillful workmanship. However, it gradually transitioned to describe something made or manufactured by humans, often implying a lack of authenticity or naturalness.
5. Nice
The word "brand" has an intriguing evolution. Initially, it meant a fiery torch or burning piece of wood, but it later expanded to represent a specific mark distinguishing goods. In today's fast-paced business world, a strong brand is essential for success as it reflects a company's identity and values.
6. Singular
Originally, "singular" described something unique or exceptional. However, its meaning transformed to indicate something extraordinary or strange. In modern usage, it primarily denotes something individual or single in number.
7. Terrible
Contrary to its current definition as something being extremely bad or awful, "terrible" previously connoted something inspiring awe or terror. This shift in meaning demonstrates how language evolves to reflect societal changes and perspectives.
8. Cool
In the past, "cool" described a moderately cold temperature. Over time, it developed a metaphorical meaning, signifying a calm and collected demeanor or an admirable sense of style. Now, "cool" is often used to convey something impressive or excellent.
9. Naughty
"Naughty," which now carries a playful and mischievous undertone, originally meant being "needy" or "poor." However, it has since evolved to describe someone who engages in mildly misbehaving or playful actions, often with a lighthearted intent.
10. Guy
"Guy" currently refers to an individual, but it was originally associated with Guy Fawkes. Fawkes was involved in the infamous Gunpowder Plot and subsequently became a symbol of a raggedly dressed man. Over time, "guy" broadened its meaning to encompass any ordinary person.
Language is an ever-changing entity, and these examples demonstrate just how fluid words can be. Understanding the historical evolution of word meanings allows us to appreciate the nuanced intricacies of language and effectively communicate in today's society.
At Madison Niche Marketing, our team of experienced professionals specializes in digital marketing strategies that can help your business thrive in an increasingly competitive online landscape. Contact us today to discover how we can elevate your brand's visibility and ensure your message reaches the right audience.
Madison Niche Marketing - Business and Consumer Services - Digital Marketing
Website: http://madison-niche-marketing.com/10-words-that-didnt-always-mean-what-you-think