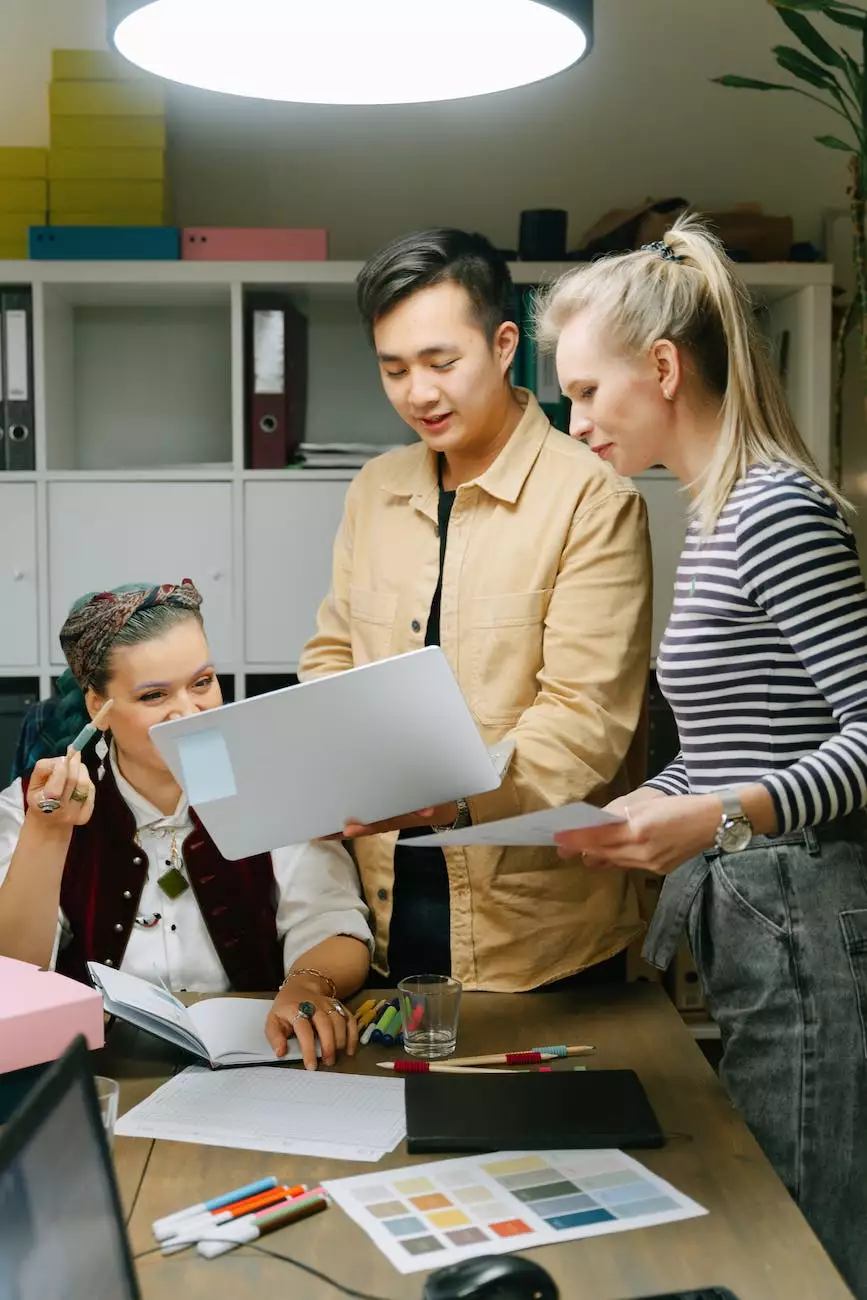 Welcome to Madison Niche Marketing's Director of Marketing (DOM) Program! If you are an aspiring marketing professional looking to excel in the field of digital marketing, you've come to the right place. Our comprehensive program is designed to equip you with the skills, knowledge, and resources needed to succeed in today's competitive business environment.
Why Choose Madison Niche Marketing?
At Madison Niche Marketing, we pride ourselves on being a leading provider of Business and Consumer Services - Digital Marketing solutions. Our team of experienced professionals has a wealth of knowledge and expertise in the industry, and we are committed to helping individuals like you achieve your career goals.
Our Director of Marketing (DOM) Program goes beyond traditional training programs by offering a comprehensive curriculum that focuses on both theoretical concepts and practical application. We believe that a strong foundation in marketing theory combined with real-world experience is the key to success in this field.
Comprehensive Curriculum
Our DOM Program covers a wide range of topics to ensure that you have a well-rounded understanding of digital marketing strategies. Whether you are just starting out in your career or looking to enhance your existing skills, our program has something to offer everyone.
1. Fundamentals of Marketing
In order to excel as a Director of Marketing, a solid understanding of marketing principles is essential. Our program starts by diving into the fundamentals of marketing, covering topics such as market research, consumer behavior, and branding. You'll learn how to develop effective marketing strategies that align with your target audience and business objectives.
2. Digital Marketing Strategies
In today's digital age, having a strong online presence is crucial for businesses to thrive. Our DOM Program delves into various digital marketing strategies, including search engine optimization (SEO), pay-per-click advertising (PPC), social media marketing, content marketing, and more. You'll gain insights into best practices for each channel and learn how to create integrated marketing campaigns that drive results.
3. Data Analytics and Reporting
No marketing strategy is complete without the ability to measure and analyze performance. Our program includes in-depth training on data analytics and reporting, providing you with the tools and techniques to track and measure the success of your marketing initiatives. You'll learn how to use web analytics tools, interpret data, and make data-driven decisions to optimize your marketing efforts.
4. Leadership and Management Skills
As a Director of Marketing, strong leadership and management skills are essential. Our program helps you develop these skills by focusing on areas such as team management, project management, communication, and strategic planning. You'll learn how to effectively lead a marketing team and drive business growth through effective marketing strategies.
Experienced Instructors and Industry Connections
One of the key strengths of our DOM Program is the quality of our instructors. We have handpicked a team of experienced marketing professionals who have a successful track record in the industry. They bring their real-world expertise and insights into the classroom, ensuring that you receive practical and up-to-date knowledge.
In addition, Madison Niche Marketing has extensive industry connections. As a program participant, you'll have the opportunity to connect with industry professionals, attend networking events, and gain valuable insights from guest speakers. These connections can help open doors to exciting career opportunities and provide a competitive advantage in the job market.
Launch Your Marketing Career Today!
Are you ready to take your marketing career to the next level? Enroll in our Director of Marketing (DOM) Program and gain the skills and knowledge needed to succeed in the dynamic field of digital marketing. Contact Madison Niche Marketing today to learn more about our program and how we can help you achieve your career goals. Don't miss out on this valuable opportunity!