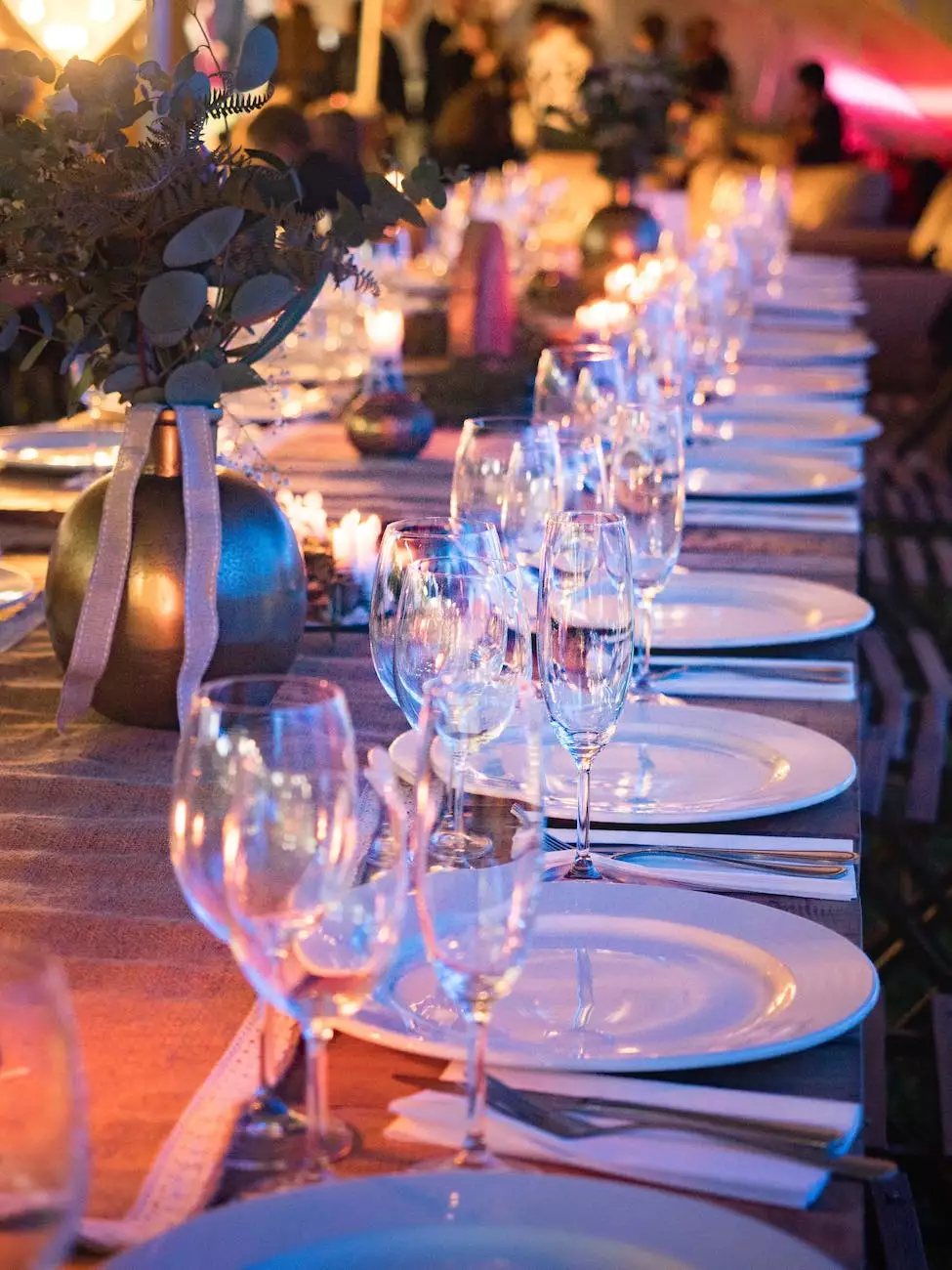 Unforgettable Catering and Event Planning Services
At Louise's Catering & Events, we understand the importance of creating unforgettable experiences for our clients. As the leading provider of catering and event planning services in Madison, we take pride in offering exceptional services that exceed our clients' expectations.
Exquisite Culinary Creations
We believe that good food is the heart and soul of every successful event. Our team of talented chefs specializes in creating exquisite culinary creations that tantalize the taste buds and leave a lasting impression. Whether you're hosting an intimate gathering or a grand corporate event, our carefully crafted menus cater to diverse preferences and dietary requirements.
Seamless Event Planning
Planning an event can be a daunting task, but with Louise's Catering & Events, you can rest assured that every detail will be taken care of. Our experienced event planners work closely with you, from conceptualization to execution, to bring your vision to life. We handle everything, including venue selection, décor, entertainment, and logistics, ensuring a seamless and stress-free experience for you and your guests.
Why Choose Us?
Unmatched Expertise
With over a decade of experience in the catering and event planning industry, Louise's Catering & Events has honed its skills and established a stellar reputation. Our team of professionals is passionate about what they do and is committed to delivering services of the highest quality. We understand the nuances of event planning and keep up with the latest trends to ensure your event is a standout success.
Personalized Approach
We believe in tailoring our services to suit the unique needs and preferences of each client. Our dedicated team takes the time to understand your vision, goals, and budget, crafting a customized solution that reflects your personal style and ensures a memorable experience for you and your guests.
Premium Quality and Range
At Louise's Catering & Events, we prioritize quality in every aspect of our services. From sourcing the freshest ingredients to using state-of-the-art equipment, we leave no stone unturned to deliver excellence. Our extensive range of offerings includes everything from gourmet cuisine to themed events, ensuring that your event is truly one-of-a-kind.
Contact Us Today
When it comes to catering and event planning, choose the best. Contact the experts at Louise's Catering & Events and experience our exceptional services for yourself. Let us take care of the details while you focus on creating memories that will last a lifetime.
Madison Niche Marketing is thrilled to offer top-notch digital marketing services in the business and consumer services industry. With a team of dedicated experts, we help businesses like Louise's Catering & Events effectively reach their target audience and achieve their marketing goals. Whether it's search engine optimization (SEO), content marketing, or social media management, we have the knowledge and skills to drive your online presence to new heights.
Don't settle for mediocre results. Choose Madison Niche Marketing and watch your business thrive in the digital landscape. Contact us today for a consultation and let us show you how we can take your marketing efforts to the next level.