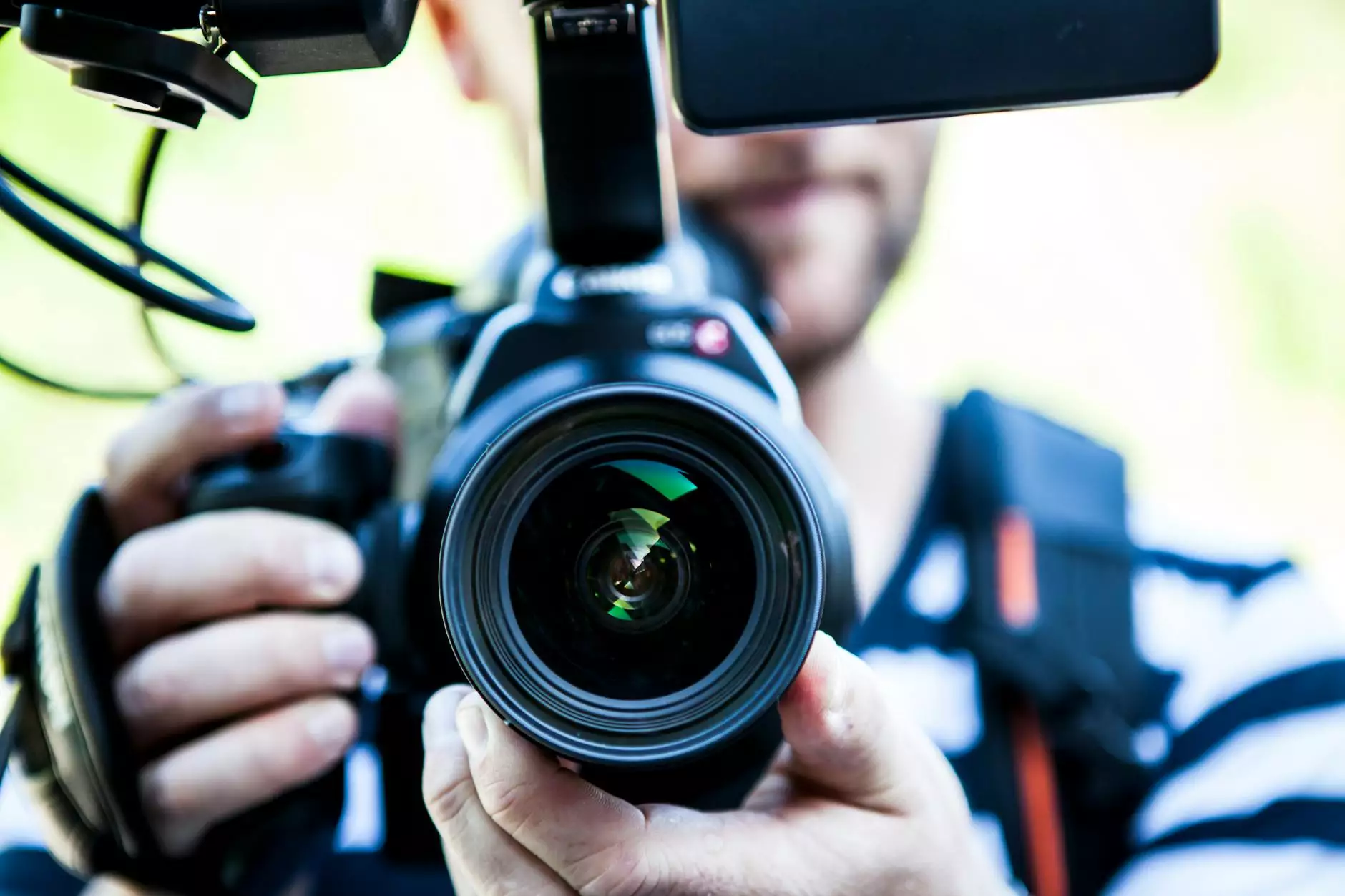 Introduction
Are you struggling to get your YouTube videos noticed? Do you want your content to stand out from the crowd and reach your target audience? Look no further! Madison Niche Marketing is here to help you optimize your YouTube videos and maximize their potential.
The Importance of YouTube Video Optimization
In today's digital age, YouTube has become a powerful platform for sharing video content. With millions of videos being uploaded every day, it's essential to optimize your videos to ensure they are discoverable and engaging for your audience.
1. Keyword Research
Proper keyword research is the foundation of any successful YouTube video optimization strategy. Identify relevant keywords and phrases that align with your content and target audience. Utilize tools like Google Keyword Planner or YouTube's autocomplete feature to find popular search terms.
Example: "YouTube Video Optimization"
Suppose you're looking to optimize your YouTube videos specifically for the search term "YouTube video optimization." In that case, you should incorporate this keyword and related variations naturally throughout your video title, description, and tags to increase your chances of ranking higher in search results.
2. Compelling Video Titles
Craft attention-grabbing and descriptive video titles that accurately represent your content. Including your target keyword in the title can enhance its visibility and relevance. Aim to keep your titles concise, compelling, and click-worthy to encourage viewers to click on your video.
3. Engaging Video Descriptions
Your video description is an excellent opportunity to provide detailed information about your video's content, including relevant keywords and links to your website or social media profiles. Write comprehensive and engaging descriptions that entice viewers to watch, like, comment, and share your video.
4. Relevant Tags
Add relevant tags to your videos to help YouTube's algorithm understand your content better. Be specific and include both broad and niche-specific tags that accurately reflect your video's topic. This helps YouTube recommend your video to users interested in similar content.
5. Eye-Catching Thumbnails
Create visually appealing and attention-grabbing thumbnails to increase the click-through rate of your YouTube videos. A compelling thumbnail can entice viewers to choose your video over others in the search results or suggested videos section. Ensure your thumbnail accurately represents the content without misleading viewers.
6. Captivating Video Content
While optimization is crucial, creating high-quality and captivating video content should always remain your top priority. Focus on delivering value to your viewers, engaging with them, and addressing their needs or interests. Quality content will naturally attract more views, likes, and shares, boosting your video's visibility on YouTube.
7. Call-to-Action (CTA)
Include a clear and compelling call-to-action at the end of your videos to encourage viewer engagement. Whether it's subscribing to your channel, liking the video, leaving a comment, or visiting your website, a CTA guides viewers towards taking the desired action, increasing your overall engagement and conversions.
8. Promote Your Videos
Don't rely solely on YouTube's organic reach. Promote your videos across various online platforms, including your website, blog, social media channels, and email newsletters. Share your videos with relevant communities and collaborate with influencers to expand your reach and attract a larger audience.
9. Monitor and Optimize
Regularly monitor your YouTube analytics to gain insights into viewer behavior, engagement metrics, and video performance. Analyze the data to identify areas for improvement and optimize your future videos based on the feedback received. Continuously refining your YouTube video optimization strategy will lead to better results over time.
Conclusion
Optimizing your YouTube videos is essential to increase your visibility, reach, and engagement on the platform. By understanding the importance of keyword research, compelling titles, engaging descriptions, relevant tags, eye-catching thumbnails, captivating content, strong CTAs, promotional efforts, and continuous optimization, you can position yourself for success on YouTube.
At Madison Niche Marketing, we specialize in helping businesses maximize their online presence through effective YouTube video optimization and digital marketing strategies. Contact us today to learn how we can assist you in achieving your YouTube marketing goals.