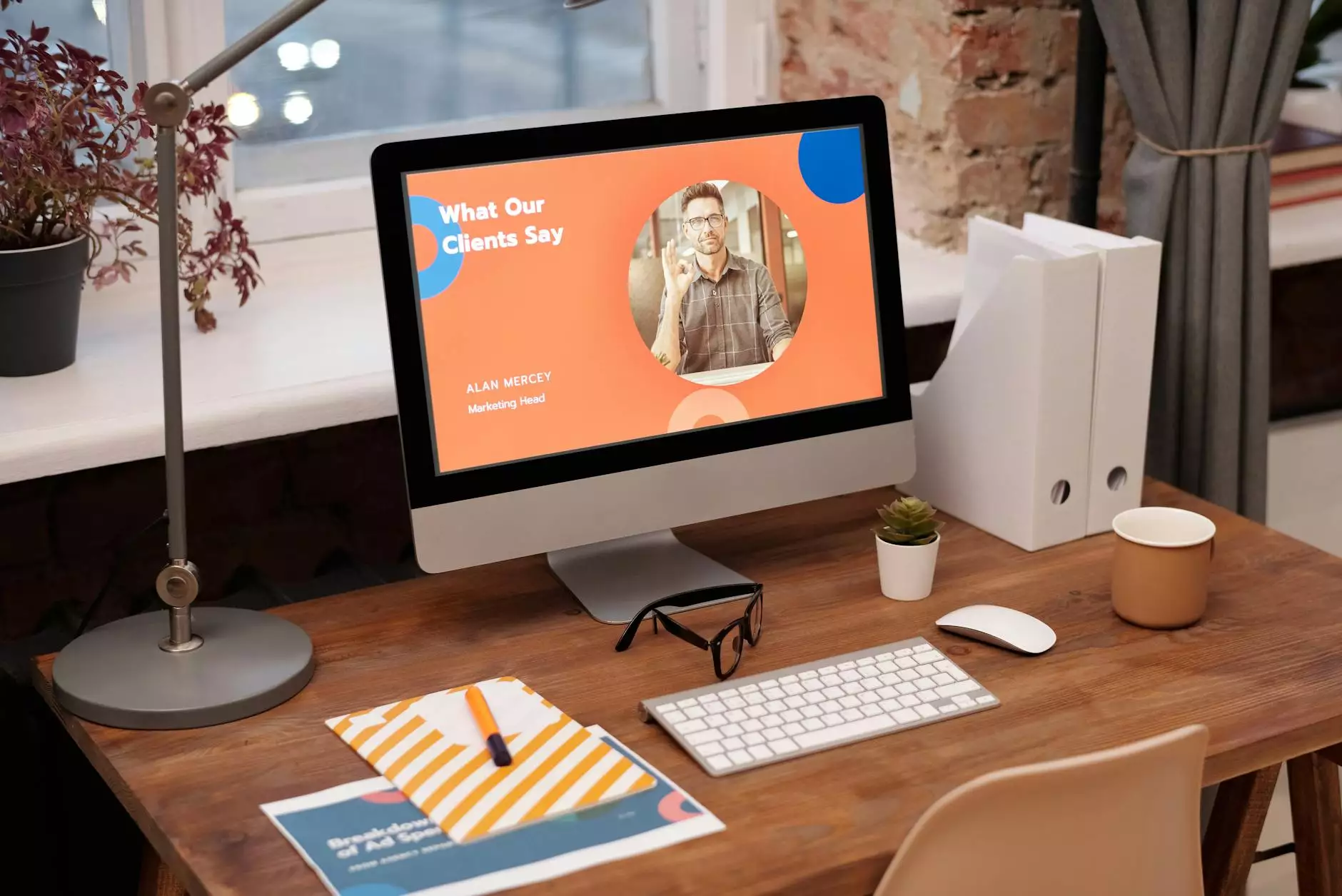 Optimize Your Online Presence with Expert Website Tracking Solutions
Welcome to Madison Niche Marketing, a leading provider of digital marketing services in Milwaukee and surrounding areas. As a business and consumer services company specialized in digital marketing, we understand the importance of website tracking to measure the effectiveness of your online campaigns and make data-driven marketing decisions. With our advanced website tracking solutions, you can gain valuable insights into your website's performance and maximize your marketing efforts.
Why Website Tracking Matters
In today's highly competitive digital landscape, having a website is not enough. You need to continuously monitor and analyze your website's performance to stay ahead of the competition. Website tracking allows you to gather data on various aspects of your website, including visitor behavior, traffic sources, user engagement, conversion rates, and more.
Visitor Behavior Analysis
By tracking user behavior, you can understand how visitors interact with your website. Metrics such as page views, bounce rates, average session duration, and click-through rates provide insights into the effectiveness of your web design, navigation, and content. With this information, you can identify areas for improvement and optimize your website's user experience.
Traffic Sources Identification
Website tracking allows you to identify the sources of your website traffic, such as organic search, social media, referrals, or paid advertising. Understanding which channels drive the most traffic to your site helps you focus your marketing efforts and allocate resources effectively. For instance, if you discover that a significant portion of your traffic comes from organic search, you can prioritize search engine optimization (SEO) strategies.
User Engagement Measurement
Measuring user engagement metrics, such as time spent on page, pages per session, and social shares, helps you assess how well your content resonates with your audience. By tracking engagement, you can fine-tune your messaging, create more compelling content, and increase user satisfaction.
Conversion Tracking
Tracking conversions is crucial for assessing the effectiveness of your marketing campaigns. Whether your goal is to generate leads, drive sales, or increase newsletter sign-ups, website tracking enables you to measure conversions and determine the ROI of your marketing activities. With accurate conversion data, you can optimize your campaigns, improve targeting, and achieve better results.
Why Choose Madison Niche Marketing?
At Madison Niche Marketing, we specialize in providing cutting-edge website tracking solutions tailored to your business needs. Our team of SEO and digital marketing experts have extensive experience in helping businesses enhance their online presence through data-driven strategies.
Comprehensive Tracking and Reporting
We offer comprehensive website tracking services that cover a wide range of metrics and provide detailed reports. Our tracking tools allow you to monitor key performance indicators, identify trends, and measure the success of your marketing campaigns. With our easy-to-understand reports, you can make informed decisions and continuously optimize your online presence.
Customized Solutions
Every business is unique, and we understand that one-size-fits-all solutions don't work. That's why we develop customized website tracking strategies tailored to your specific goals and industry. Our experts will work closely with you to understand your business objectives, target audience, and competition to deliver the most effective tracking solutions.
Expert Guidance and Support
As a leading digital marketing agency, we pride ourselves on providing exceptional customer service and support. Our team of experts will be with you every step of the way, offering guidance, answering your questions, and making sure you get the most out of our website tracking services. We are dedicated to your success.
Continuous Optimization
Our commitment to excellence goes beyond initial tracking implementation. We continuously monitor and optimize your website tracking to ensure accurate data collection and analysis. By staying up-to-date with the latest industry trends and algorithms, we make sure you stay ahead of the competition and maximize your online marketing results.
Contact Us Today for Expert Website Tracking Services
Ready to take your website tracking to the next level? Contact Madison Niche Marketing today for professional website tracking services in Milwaukee and beyond. Our team is eager to help you optimize your online presence, increase conversions, and achieve your digital marketing goals. Don't let your competitors outrank you – choose Madison Niche Marketing for comprehensive website tracking solutions.