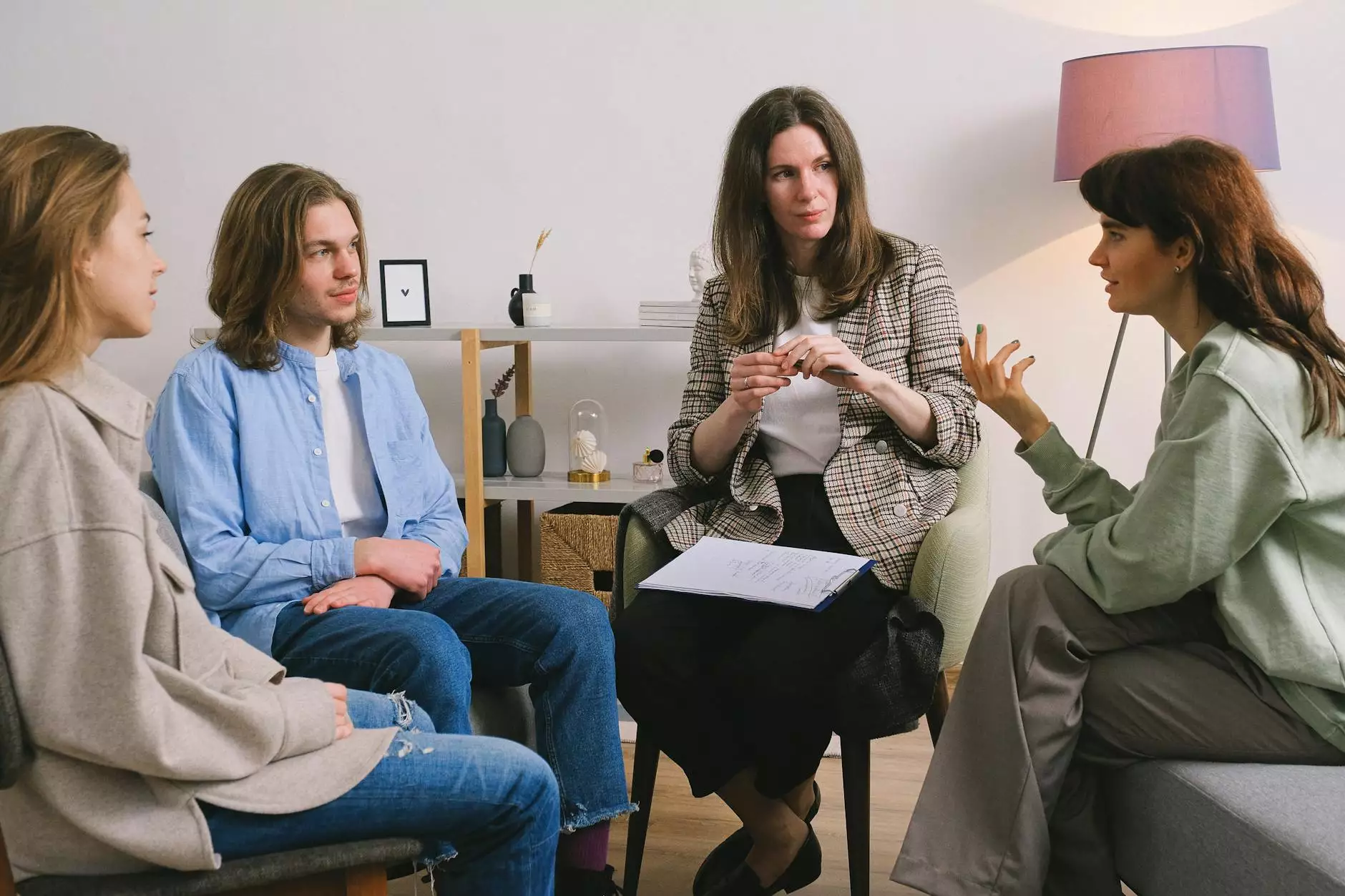 Introduction
Welcome to Madison Geeks Group, your trusted partner in providing top-notch computer services for businesses and consumers alike. In today's digital landscape, protecting your devices from viruses, malware, and adware is of utmost importance. Our team of experts understands the gravity of security threats and offers comprehensive antivirus and malware solutions to ensure your peace of mind.
The Importance of Antivirus and Malware Solutions
With the increasing prevalence of online threats, having reliable antivirus and malware solutions is no longer a luxury but a necessity. Malicious software can jeopardize the security of your sensitive data, compromise your digital devices, and even lead to financial loss or identity theft.
Protecting your devices from viruses, malware, and adware should be a top priority as part of your digital security strategy. Madison Geeks Group specializes in providing tailored solutions that cater to the unique needs of businesses and consumers.
Comprehensive Antivirus Solutions
Our team of skilled professionals understands the ever-evolving nature of cyber threats and stays up-to-date with the latest malware trends. We offer comprehensive antivirus solutions that provide robust protection against viruses, worms, Trojan horses, ransomware, and other malicious software.
Madison Geeks Group offers a range of antivirus services:
Antivirus Software Installation: We install industry-leading antivirus software that offers real-time protection for your devices.
System Scanning and Cleaning: Our experts conduct thorough system scans to identify and remove any existing viruses or malware.
Security Updates: We ensure that your antivirus software is always up-to-date with the latest security patches and virus definitions.
24/7 Monitoring: Our team provides round-the-clock monitoring to detect and mitigate any potential security risks.
Efficient Malware Solutions
Malware can hide in various forms and compromise the integrity of your digital systems. At Madison Geeks Group, we offer efficient malware solutions that safeguard your devices against these threats.
Our malware services include:
Malware Detection and Removal: Our specialists utilize advanced techniques to detect and remove malware from your systems.
System Hardening: We enhance the security of your devices by configuring them to minimize vulnerabilities and strengthen defenses against malware attacks.
Behavioral Analysis: Our experts employ proactive measures to identify suspicious behavior and prevent malware from infiltrating your systems.
Education and Training: We believe in empowering our clients with the knowledge and skills to recognize and mitigate potential malware threats.
Protecting Your Business and Consumers
As a leader in the digital marketing industry, Madison Geeks Group understands that safeguarding both businesses and consumers is paramount. Cyber threats can have severe consequences for individuals and organizations alike, leading to financial loss, damaged reputation, and compromised customer trust.
Our holistic approach ensures comprehensive protection for:
Businesses: We provide tailored antivirus and malware solutions that align with your unique business requirements. Whether you run a small startup or a large enterprise, our experts will develop a customized security strategy to keep your data safe.
Consumers: Our individual consumers can benefit from our range of antivirus and malware services to safeguard their personal devices and sensitive information.
Why Choose Madison Geeks Group for Antivirus/Malware Solutions?
When it comes to protecting your digital systems, not all solutions are created equal. Here are some reasons why Madison Geeks Group provides unparalleled expertise:
Experience: With years of experience in the digital marketing industry, we have honed our skills and knowledge to provide exceptional antivirus and malware solutions.
Expert Team: Our team comprises highly trained professionals who stay at the forefront of cybersecurity trends and practices.
Tailored Approach: We understand that every client has unique needs. Our solutions are tailored to suit your specific requirements and provide optimal protection.
Efficiency: We believe in delivering efficient solutions without compromising on quality. Our team works diligently to ensure minimal disruption and maximum efficiency.
Customer Satisfaction: Our commitment to customer satisfaction is unparalleled. We strive to exceed expectations and provide the highest level of service.
Contact Us Today for Reliable Antivirus/Malware Solutions
Don't leave the security of your digital systems to chance. Contact Madison Geeks Group today to discuss your antivirus and malware protection needs. Our team of experts is ready to provide comprehensive solutions that will keep your devices and data secure.
With Madison Geeks Group by your side, you can rest easy knowing that your digital security is in capable hands. Reach out to us now to schedule a consultation and take the first step towards a safer digital environment.
© 2022 Madison Geeks Group | Business and Consumer Services - Digital Marketing | Antivirus/Malware Solutions