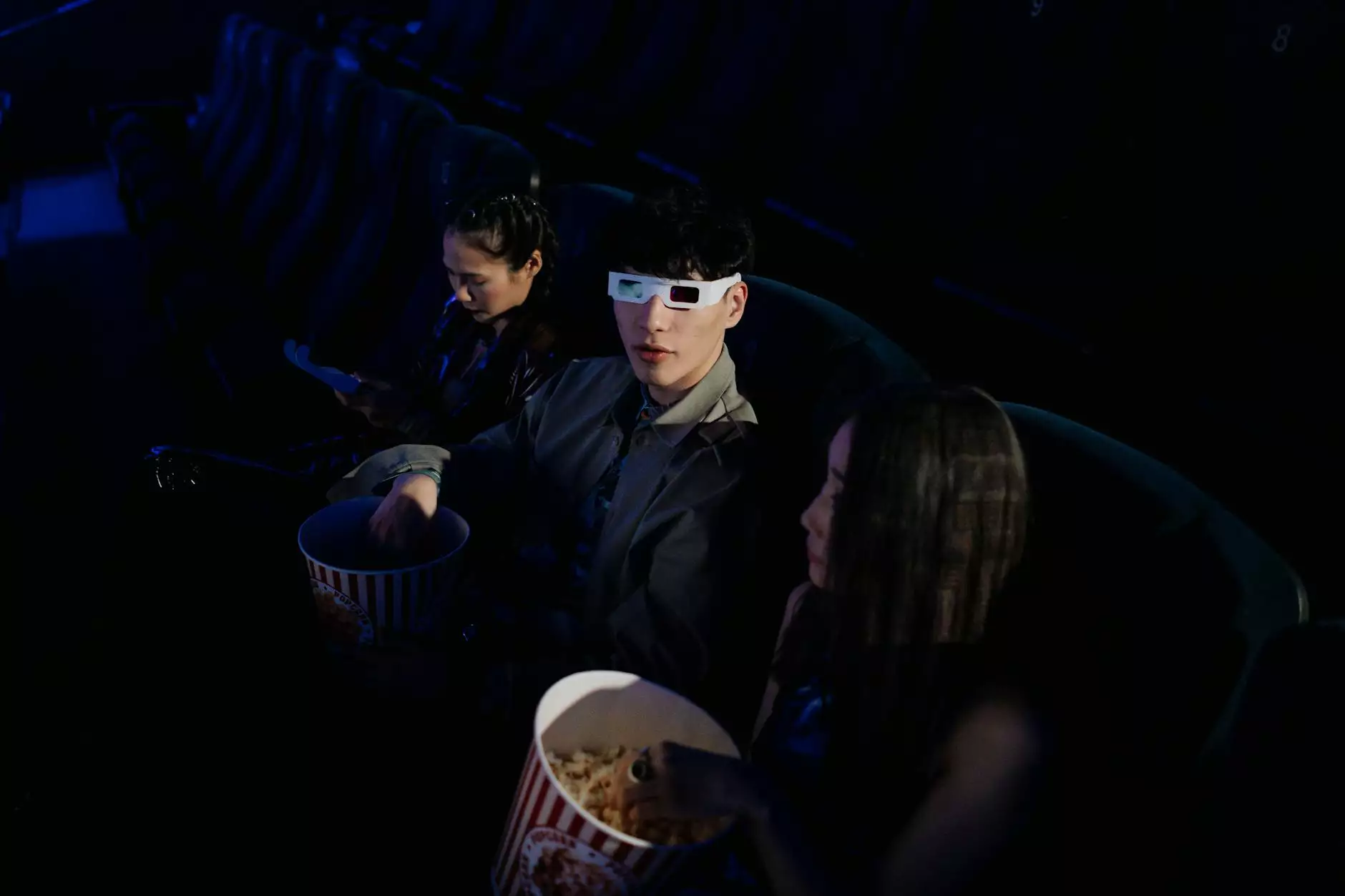 Welcome to Madison Niche Marketing, a premier digital marketing agency specializing in providing exceptional services in the business and consumer services industry. With our deep understanding of the digital landscape and tailored strategies, we are here to help your business succeed in the competitive world of online marketing. In this article, we are delighted to announce the site launch of The Grand Theatre and AmStar Cinemas, one of our esteemed clients.
Introduction to The Grand Theatre and AmStar Cinemas
The Grand Theatre and AmStar Cinemas represent a dynamic and thriving entertainment company that brings the magic of the silver screen to audiences of all ages. Our team at Madison Niche Marketing is proud to have partnered with The Grand Theatre and AmStar Cinemas to design and launch their new website, which serves as a gateway to an unparalleled cinematic experience.
Unveiling the Exciting Features of the New Website
The new website for The Grand Theatre and AmStar Cinemas showcases a carefully curated collection of films, ranging from the latest blockbusters to independent gems. With an intuitive and user-friendly interface, visitors can effortlessly explore showtimes, book tickets, and access a plethora of additional information. Our expert design and development team worked tirelessly to ensure the website's responsiveness across all devices, ensuring a seamless user experience for moviegoers.
Enhancing the User Experience
At Madison Niche Marketing, we understand the value of creating intuitive user experiences that keep visitors engaged and encourage repeat visits. With this in mind, we introduced various features to enhance the user experience on The Grand Theatre and AmStar Cinemas' website. These include interactive seating maps, easy-to-navigate seating selection, and a streamlined checkout process, simplifying the ticket booking process and maximizing user satisfaction.
Comprehensive Film Information
For avid movie enthusiasts, the new website offers a wealth of film information. From detailed synopses and cast information to reviews and trailers, visitors can immerse themselves in the world of cinema before making their movie selections. Furthermore, the website provides information on upcoming releases, ensuring that users are kept up-to-date with the latest happenings in the film industry.
Unleashing the Power of Digital Marketing
As experts in the field of digital marketing, Madison Niche Marketing has employed a comprehensive set of strategies to optimize the online presence of The Grand Theatre and AmStar Cinemas. Our team conducted thorough keyword research and analysis to identify the most relevant and competitive terms within the movie theater industry. By incorporating these keywords strategically into the website's content, metadata, and URL structure, we have ensured high visibility and effective search engine optimization.
Elevating Social Media Engagement
To further amplify the online presence of The Grand Theatre and AmStar Cinemas, our digital marketing team implemented a robust social media strategy. By leveraging popular platforms such as Facebook, Twitter, and Instagram, we have cultivated a strong online following and fostered meaningful engagements with the target audience. Through captivating content, exclusive promotions, and interactive contests, we have successfully built a vibrant online community that eagerly awaits the latest updates and releases from The Grand Theatre and AmStar Cinemas.
Driving Targeted Traffic with Paid Advertising
In addition to organic strategies, our team at Madison Niche Marketing devised effective pay-per-click (PPC) advertising campaigns to drive targeted traffic to The Grand Theatre and AmStar Cinemas' website. By meticulously selecting relevant keywords, designing compelling ad copies, and optimizing landing pages, we have successfully maximized the return on investment for our client. Through continuous monitoring and optimization, our PPC campaigns continue to generate a steady stream of engaged visitors.
Experience the Magic Today
We invite you to visit the newly launched website of The Grand Theatre and AmStar Cinemas and immerse yourself in the world of cinema. Whether you're a movie aficionado, seeking a memorable outing with loved ones, or simply looking for a source of entertainment, we guarantee an unparalleled experience. Madison Niche Marketing is proud to have played a pivotal role in bringing this digital masterpiece to life, and we look forward to helping you achieve similar success in your digital marketing endeavors.
Contact us today to discuss how our expert digital marketing services can help your business thrive in the competitive digital landscape.
Tags: The Grand Theatre and AmStar Cinemas, Madison Niche Marketing, digital marketing, cinema, movie theater, website launch, user experience, search engine optimization, social media, PPC advertising