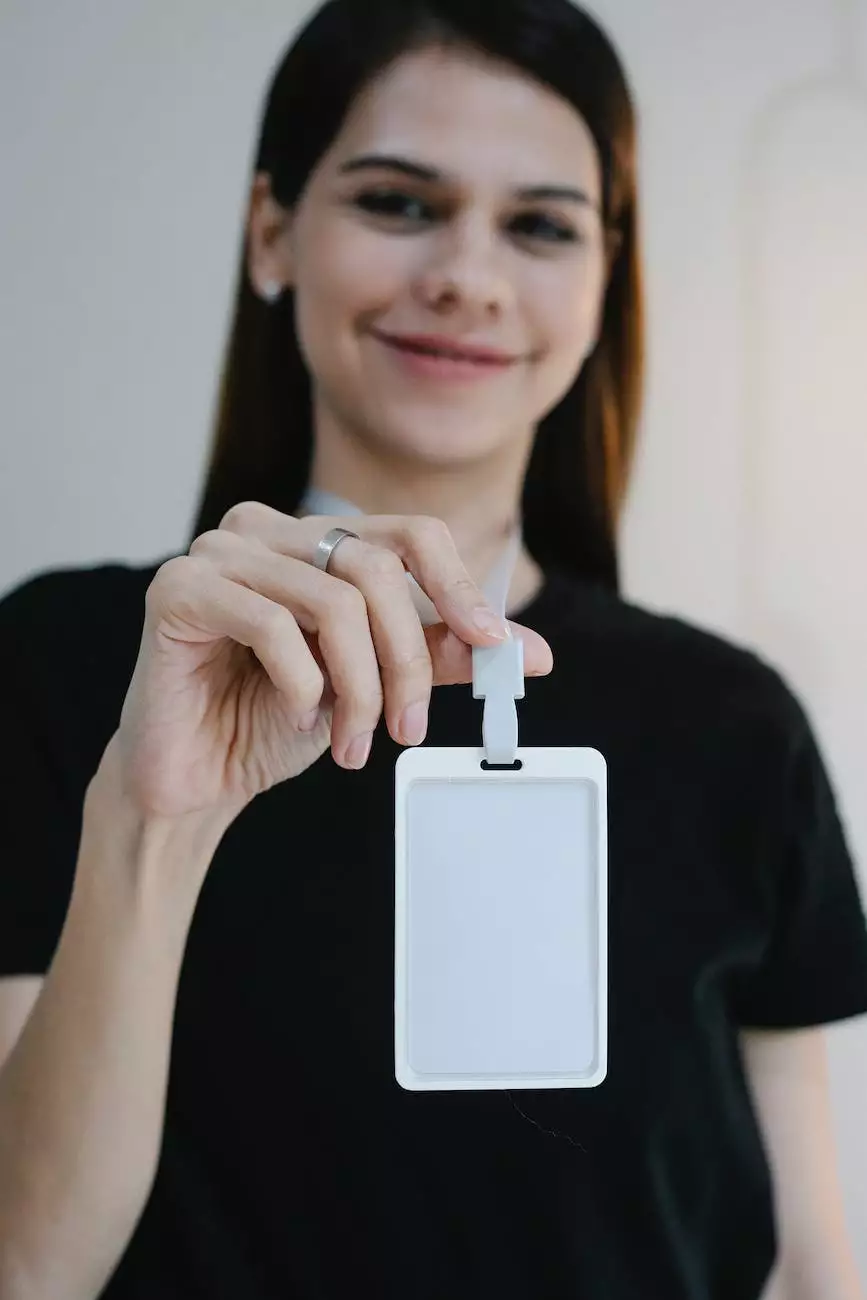 Welcome to Madison Niche Marketing, your leading provider of exceptional event staffing services. If you are in need of professional promotional models for your upcoming event, you have come to the right place. Our team of experienced and dedicated promotional models is ready to make your event a resounding success.
Why Choose Madison Niche Marketing?
At Madison Niche Marketing, we distinguish ourselves from other event staffing agencies by our commitment to excellence. Our comprehensive range of services and our meticulous attention to detail set us apart in the industry.
Expertise in Event Staffing
With years of experience in the event industry, our team understands the unique challenges and requirements of different events. We have successfully provided event staffing services for corporate events, trade shows, conventions, product launches, and more. Whether it's a small promotional campaign or a large-scale event, our promotional models are trained to deliver outstanding results.
Extensive Selection of Promotional Models
We take pride in having one of the most diverse and talented pools of promotional models in the industry. Our models are carefully selected based on their experience, professionalism, and unique skills. We have models who specialize in various industries, ensuring the perfect fit for your event. Whatever your brand or event requirements, we have the right promotional model for you.
Customized Solutions for Your Event
Every event is different, and we understand the importance of tailoring our services to meet your specific needs. Our team works closely with you to understand your event goals, brand identity, and target audience. We then create a customized staffing solution that aligns with your objectives and ensures a seamless experience for your guests.
Our Process
When you choose Madison Niche Marketing for event staffing, you can trust that every step of the process will be meticulously planned and executed.
Consultation
We begin with a thorough consultation to understand the nature of your event, your goals, and any specific requirements you may have. This allows us to create a tailored approach that maximizes the impact of our promotional models.
Model Selection
Based on your event brief, we handpick the most suitable promotional models from our roster. Our models are not only attractive and charismatic but also possess the necessary skills and expertise to represent your brand effectively.
Training and Preparation
Prior to your event, our promotional models undergo comprehensive training to ensure they are well-versed in your brand's messaging, products, and services. They are versatile in engaging with your target audience, whether it's through product demonstrations, brand promotions, or simply creating a positive and memorable experience.
Event Execution
On the day of your event, our promotional models arrive fully prepared and equipped to deliver exceptional results. They seamlessly integrate into your team, representing your brand with professionalism and enthusiasm. Our goal is to leave a lasting impression on your attendees and generate positive brand association.
Feedback and Evaluation
We value your feedback and continuously strive to improve our services. After your event, we welcome your input to ensure we are meeting and exceeding your expectations. Your satisfaction is our ultimate goal.
Contact us Today!
Ready to take your event to the next level? Contact Madison Niche Marketing today to discuss your event staffing needs and secure the best promotional models for your event. Our friendly and dedicated team is here to assist you every step of the way. Let us help you create a truly memorable and successful event!
Madison Niche Marketing - Your Trusted Event Staffing Partner
Madison Niche Marketing is a leading event staffing agency specializing in delivering exceptional results for businesses in need of promotional models. With our industry expertise, extensive selection of models, and customized solutions, we consistently exceed our clients' expectations. Trust us to represent your brand and make your event a resounding success.
Business and Consumer Services - Digital Marketing
Madison Niche Marketing falls under the category of Business and Consumer Services - Digital Marketing. Our event staffing services are just one component of our comprehensive digital marketing solutions. From SEO optimization to social media management, we offer a full range of services aimed at boosting your brand's online presence and driving results.
SEO Strategy and Implementation
Content Marketing
Social Media Management
Paid Advertising
Website Design and Development
By choosing Madison Niche Marketing, you gain access to a team of experts who are dedicated to elevating your brand's digital footprint. Let us help you achieve your business goals and stand out from the competition.
Final Thoughts
When it comes to event staffing and promotional models, Madison Niche Marketing is the name you can trust. Our commitment to excellence, attention to detail, and comprehensive range of services make us the preferred choice for businesses seeking remarkable event experiences. Contact us today and let us help you create an unforgettable event that leaves a lasting impression.