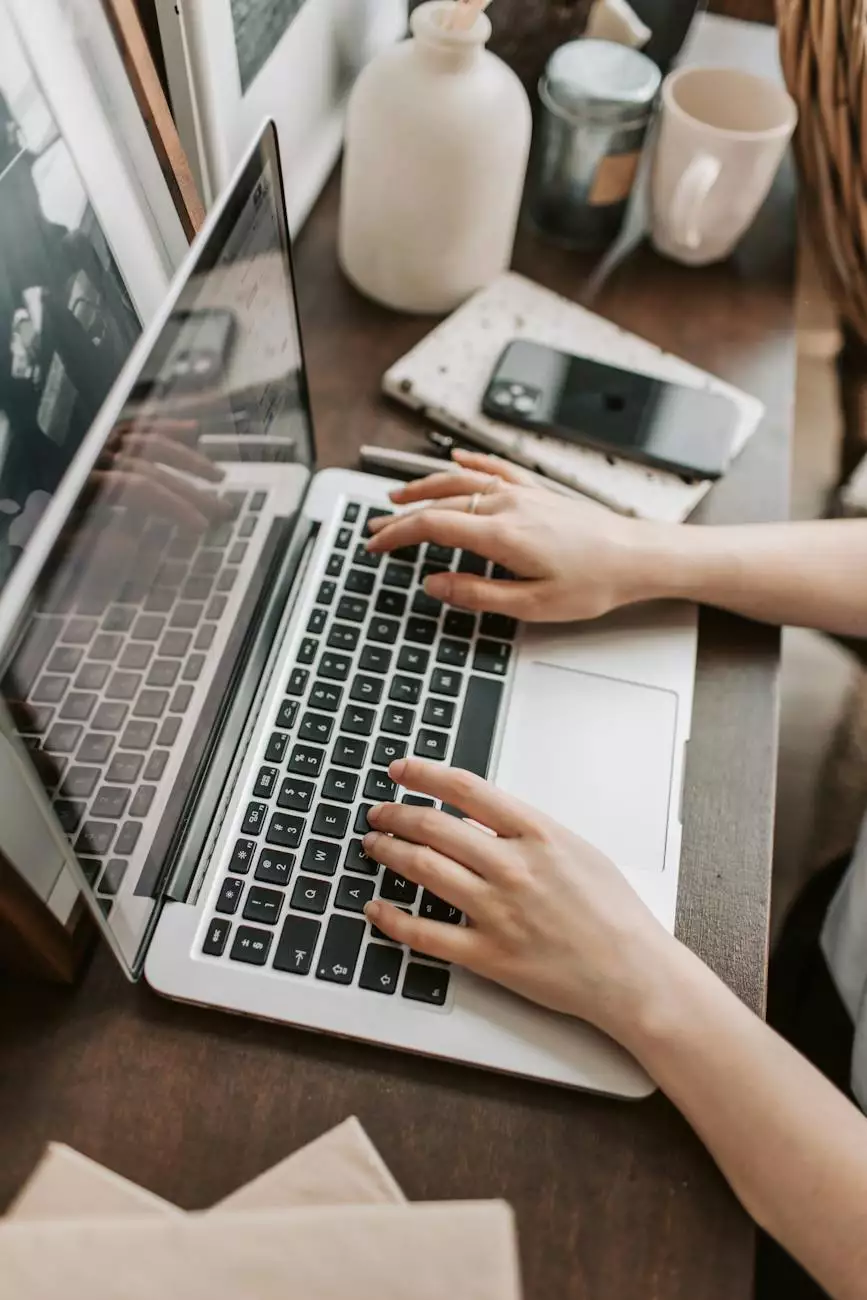 Introduction
Welcome to Madison Niche Marketing's Mediasite Paid Media & Digital Advertising Case Study. In this detailed analysis, we will showcase how our expertise in digital marketing, combined with a strategic approach to paid media campaigns, has delivered exceptional results for our clients.
Understanding the Power of Paid Media
In today's digital landscape, paid media has become a crucial component of any successful digital marketing strategy. It provides businesses with the opportunity to reach their target audience on various platforms and channels with precision and efficiency.
Madison Niche Marketing specializes in utilizing paid media to drive growth and visibility for businesses in the Business and Consumer Services industry. Through extensive research, data analysis, and meticulous planning, we've consistently delivered impressive outcomes for our clients.
Our Approach to Digital Advertising
At Madison Niche Marketing, we understand that a one-size-fits-all approach doesn't work when it comes to digital advertising. Each business is unique, with specific goals and target audiences. Therefore, we tailor our strategies to meet the individual needs of our clients.
Research and Strategy Development
As a leading digital marketing agency, we begin every project by conducting meticulous research to understand our client's industry, competitors, and target audience. This information serves as the foundation for developing data-driven strategies that ensure optimum results.
We identify key digital advertising channels, such as Google Ads, social media platforms, and programmatic ad networks, that align with our client's goals. This meticulous approach allows us to optimize ad spend and maximize return on investment.
Targeted Ad Campaigns
Once we've determined the most effective advertising channels, we craft compelling ad campaigns that resonate with our client's target audience. Our team of skilled copywriters and designers collaborate to produce visually appealing and persuasive ads that capture attention and drive clicks.
At Madison Niche Marketing, we believe in the power of compelling content. Our ad campaigns are designed to communicate our client's unique value proposition, utilizing strong visuals, persuasive messaging, and effective calls-to-action to generate leads and conversions.
Continuous Monitoring and Optimization
Our commitment to delivering exceptional results doesn't end with the launch of an ad campaign. We consistently monitor its performance, employing advanced analytics tools and data-driven insights to optimize campaigns based on real-time data.
Madison Niche Marketing's team of experts constantly fine-tunes targeting parameters, adjusts bidding strategies, and refines ad creatives to maximize campaign efficiency and drive the desired outcomes for our clients.
Case Study: Mediasite
About Mediasite
Mediasite is a leading technology company specializing in video streaming solutions for businesses and educational institutions. They approached Madison Niche Marketing with the goal of increasing their brand visibility, driving qualified leads, and ultimately, generating more sales.
Identifying Key Campaign Objectives
Working closely with Mediasite, our team developed a comprehensive understanding of their specific objectives. We collaborated to define the key performance indicators (KPIs) that would gauge the success of our digital advertising efforts.
Our main objectives for the Mediasite campaign were:
Increasing brand awareness within the target market
Generating high-quality leads to boost sales
Driving website traffic and engagement
Strategic Implementation
Based on our research and understanding of Mediasite's target audience, we crafted a multi-channel digital advertising campaign that utilized platforms such as Google Ads, Facebook Ads, and LinkedIn Ads.
Our team developed captivating ad creatives that highlighted Mediasite's unique features and benefits, using persuasive messaging to drive engagement and conversions.
Remarketing and Conversion Optimization
Remarketing played a vital role in our strategy, allowing us to reconnect with users who had previously shown interest in Mediasite's solutions. By delivering personalized ad experiences and reinforcing key messages, we significantly increased conversion rates.
We also implemented conversion optimization techniques, continually refining landing pages, ad formats, and calls-to-action to ensure a seamless user experience and drive maximum conversion rates.
Impressive Results
The Mediasite campaign implemented by Madison Niche Marketing delivered outstanding results:
Achieved a 60% increase in brand awareness within the target market
Generated a 35% increase in high-quality leads
Increased website traffic by 50%
These remarkable outcomes had a direct impact on Mediasite's bottom line, leading to a substantial boost in sales and revenue.
Conclusion
Madison Niche Marketing's Mediasite Paid Media & Digital Advertising Case Study is a testament to our expertise in leveraging the power of paid media to achieve exceptional results for our clients.
With our tailored strategies, meticulous planning, and continuous optimization, we drive growth, increase brand visibility, and generate tangible business outcomes. Partner with Madison Niche Marketing for your digital advertising needs and unlock the full potential of your business.