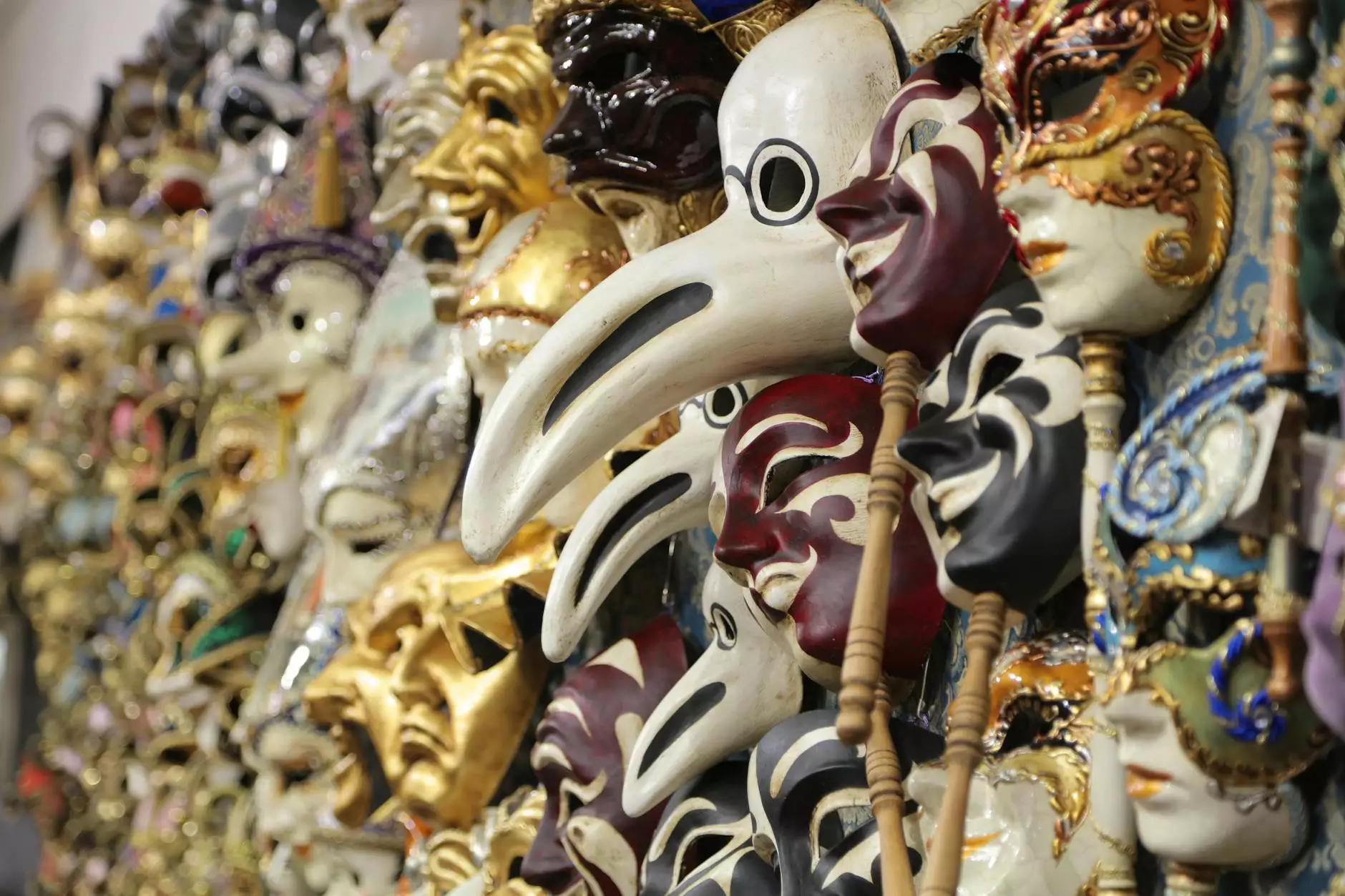 Introduction
Welcome to Madison Niche Marketing's comprehensive guide on event marketing. In today's competitive business landscape, it's crucial to leave a lasting impression on potential customers. Event marketing offers businesses a unique opportunity to connect with their target audience, build brand awareness, and drive valuable leads. In this article, we will explore the ins and outs of event marketing, its benefits, and how Madison Niche Marketing can assist you in achieving your business goals.
The Power of Events
Events are powerful avenues for businesses to engage with their audience in a meaningful way. Whether it's hosting a conference, sponsoring a trade show, or organizing a workshop, events provide an immersive experience that allows participants to interact directly with your brand. By creating memorable experiences, you can establish a solid foundation of trust and loyalty with your target market.
Benefits of Event Marketing
1. Increased Brand Visibility: Events provide an excellent platform to showcase your brand in front of a captive audience. Through effective event marketing strategies, you can exponentially increase your brand's visibility and reach a wider audience.
2. Lead Generation: Events attract individuals already interested in your industry, making it an ideal opportunity to generate valuable leads. By capturing attendee information and following up with personalized marketing campaigns, you can convert these leads into loyal customers.
3. Relationship Building: Face-to-face interactions foster trust and build stronger relationships. Events allow you to engage with your audience directly, understand their pain points, and provide tailored solutions.
4. Thought Leadership: Hosting or participating in industry events positions your business as a thought leader. By sharing valuable insights and expertise, you can gain credibility and establish your brand as an authority in your niche.
Event Marketing Strategies
1. Identifying Your Goals
Before diving into event marketing, it's crucial to define your goals. Whether you aim to increase brand awareness, generate leads, or launch a new product, clarifying these objectives will guide your event planning and execution.
2. Target Audience Research
Understanding your target audience is essential for a successful event. Conduct market research to identify their preferences, interests, and pain points. This knowledge will help you tailor your event to resonate with your intended attendees.
3. Selecting the Right Type of Event
There are various types of events to choose from, such as conferences, workshops, trade shows, or networking events. Select an event format that aligns with your goals and target audience. Consider factors like budget, resources, and logistical feasibility.
4. Crafting Compelling Event Content
The content of your event plays a vital role in attracting attendees. Develop engaging presentations, workshops, or panel discussions that provide value to participants. Remember to incorporate your brand messaging and showcase your unique selling propositions.
5. Promotion and Marketing
Effectively promote your event through various channels to maximize attendance. Utilize social media platforms, email marketing, content marketing, and paid advertising to create buzz, target your desired audience, and drive registrations.
6. Implementing Event Technology
Leverage event technology to streamline event logistics, enhance attendee engagement, and gather valuable data. Use event management software, mobile apps, and live streaming platforms to create a seamless event experience.
7. Post-Event Follow-up and Evaluation
Once the event concludes, don't forget to follow up with attendees. Send personalized thank-you emails, share event highlights, and provide further resources to nurture the relationships you've built. Additionally, evaluate the success of your event by measuring key performance indicators and gathering feedback for future improvements.
Why Choose Madison Niche Marketing?
Madison Niche Marketing is your trusted partner for all your event marketing needs. As experts in the field of digital marketing, we understand the power of events and their role in driving business growth. With our extensive knowledge and experience, we can help you plan, execute, and optimize your event marketing strategy.
We offer:
Strategic event planning tailored to your business objectives
Targeted audience research to ensure maximum attendance
Engaging event content creation to captivate participants
Comprehensive event promotion to maximize visibility
Access to cutting-edge event technologies
Post-event analysis and improvement recommendations
Unlock the full potential of event marketing with Madison Niche Marketing. Contact us today and let's discuss how we can elevate your business through unforgettable events.
Conclusion
Event marketing offers businesses an unparalleled opportunity to connect with their target audience, drive leads, and establish a solid brand presence. By leveraging the power of events, you can position your business as an industry leader and leave a lasting impact on your customers. Partnering with Madison Niche Marketing ensures that your event marketing strategy is expertly crafted, executed, and optimized for maximum success. Contact us now to embark on your event marketing journey.