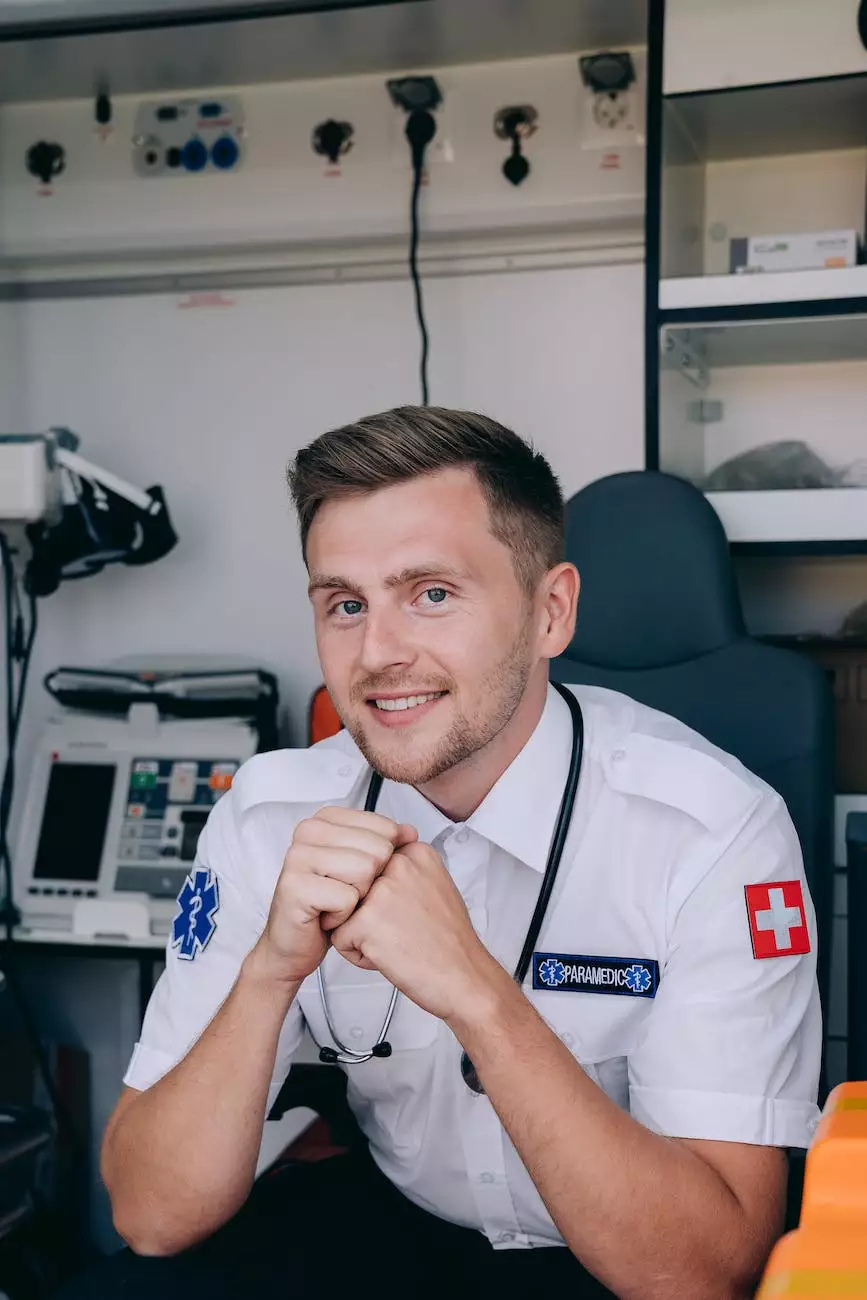 Welcome to Lifestar Emergency Medical Services, the leading provider of professional and reliable emergency medical assistance in Madison. With a team of highly skilled medical professionals and state-of-the-art equipment, we are dedicated to ensuring the safety and well-being of our community.
Our Mission
At Lifestar Emergency Medical Services, our mission is simple: to provide the highest quality medical care when it matters most. We understand that emergencies can happen at any moment, which is why we are available 24/7 to respond swiftly and effectively to any medical crisis.
Services We Offer
Our range of services encompasses a wide spectrum of emergency medical assistance, including:
Advanced Life Support
Basic Life Support
Medical Transportation
Cardiac Care
Stroke Care
Trauma Care
Pediatric Care
Ambulance Services
Each of our services is delivered by a team of highly trained professionals who are dedicated to providing the best care possible. We stay up-to-date with the latest industry advancements and employ cutting-edge techniques to ensure optimal patient outcomes.
Why Choose Lifestar Emergency Medical Services?
Choosing the right emergency medical service provider is crucial when it comes to ensuring the well-being of yourself or your loved ones. Here are some reasons why Lifestar Emergency Medical Services is the best choice for you:
Experienced and Knowledgeable Staff
Our team consists of experienced paramedics, EMTs, nurses, and doctors who have undergone rigorous training and possess vast medical knowledge. They are skilled in handling a wide range of emergency situations, from minor injuries to life-threatening conditions.
State-of-the-Art Equipment
At Lifestar, we recognize that having access to advanced medical equipment is crucial in delivering prompt and effective care. That's why we continually invest in the latest technology, ensuring that our equipment is always at the forefront of medical innovation.
Rapid Response Time
In emergency situations, every minute counts. Our team is strategically located throughout Madison to ensure a rapid response time. We pride ourselves on our ability to be on the scene quickly, providing immediate medical attention when it matters most.
Compassionate and Caring Approach
We understand that emergencies can be stressful and overwhelming for patients and their families. That's why we prioritize compassion and empathy in all our interactions. Our team is trained to provide emotional support in addition to medical care, ensuring a positive and comforting experience for all.
Contact Madison Niche Marketing
Madison Niche Marketing is a leading digital marketing agency specializing in business and consumer services. We provide exceptional marketing solutions tailored to the unique needs of businesses in various industries, including emergency medical services like Lifestar.
If you're looking to enhance your online presence, increase your visibility, and outrank your competitors on search engines like Google, then look no further. Contact Madison Niche Marketing today to discuss how our digital marketing expertise can elevate your business to new heights.
Remember, when it comes to emergency medical services in Madison, Lifestar is the name you can trust. We are here for you, providing top-notch care and peace of mind during life's unexpected moments.