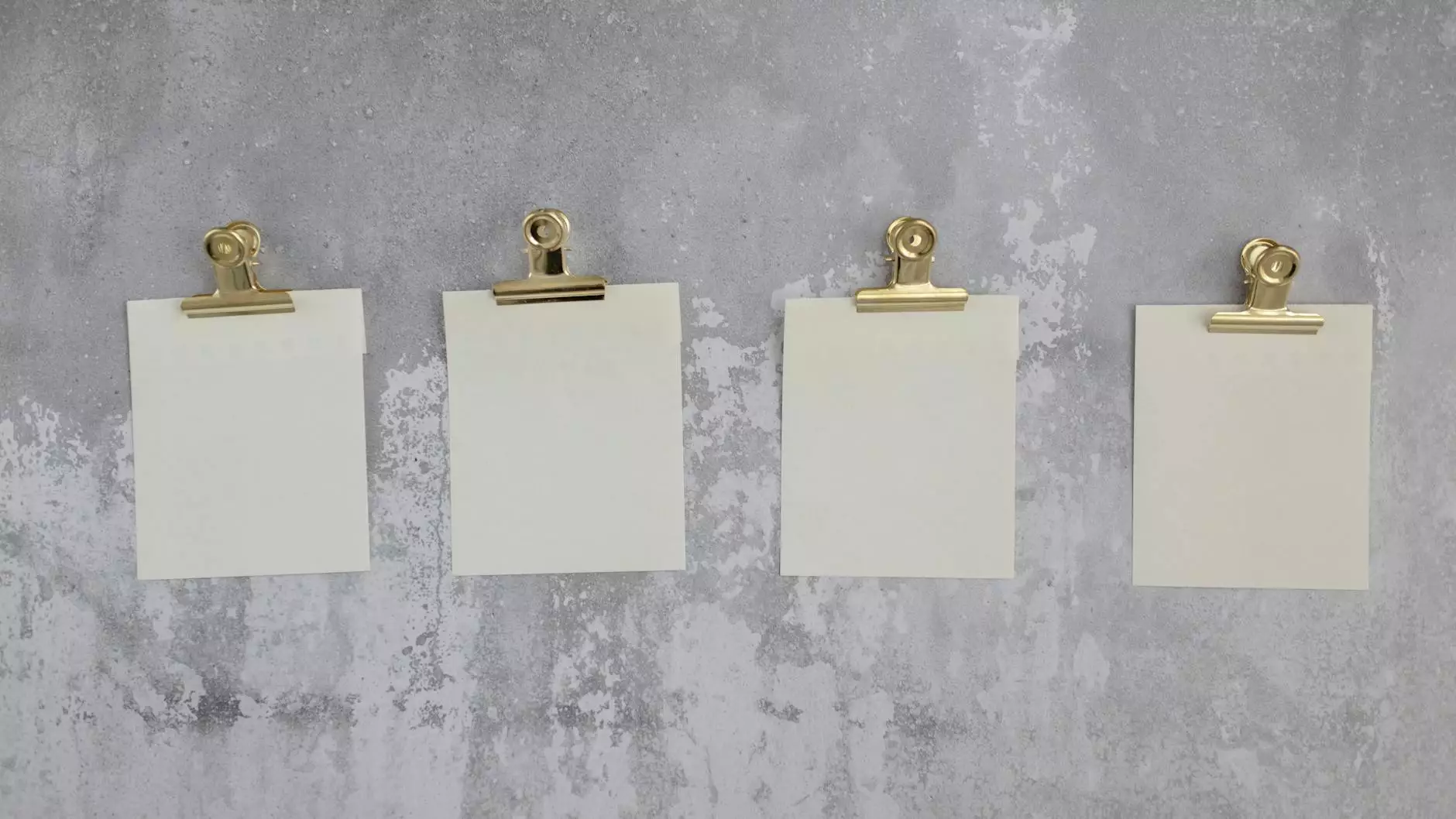 Welcome to Madison Niche Marketing, your trusted partner in digital marketing solutions for businesses in the Business and Consumer Services industry. In today's competitive online landscape, having a strong online presence is essential for attracting potential customers and driving local SEO rankings. One of the most effective ways to achieve this is by optimizing your Google My Business listing.
The Power of Google My Business
If you are looking to enhance your local SEO efforts, Google My Business is a powerful tool that you cannot afford to ignore. It is a free platform provided by Google, enabling you to showcase your business information, manage reviews, and engage with customers directly on the search engine results page. When properly optimized, your Google My Business listing can significantly improve your online visibility and attract a stream of qualified leads.
Key Benefits of Optimizing Your Google My Business Listing
By optimizing your Google My Business listing, you can:
Increase your visibility in local search results
Improve your chances of appearing in the coveted Google Local Pack
Enhance your business's credibility and trustworthiness
Provide accurate and up-to-date business information to potential customers
Encourage customer reviews and build a strong reputation
How to Optimize Your Google My Business Listing
1. Claim and Verify Your Listing
The first step in optimizing your Google My Business listing is claiming and verifying it. Simply visit the Google My Business website and follow the instructions to claim ownership of your business.
2. Provide Accurate Business Information
Ensure that you provide accurate and consistent information about your business, including the business name, address, phone number, website URL, and business hours. Consistency is key, so make sure the information matches what is listed on your website and other online directories.
3. Choose Relevant Categories
Select the most appropriate categories that align with your business's products or services. This will help Google understand your business, improve search relevancy, and connect you with potential customers searching for businesses like yours.
4. Craft a Compelling Business Description
Your business description is an opportunity to showcase your unique selling points and explain what sets you apart from your competitors. Use persuasive language and relevant keywords to entice potential customers to choose your business.
5. Add High-Quality Photos
Visual content plays a crucial role in attracting potential customers. Add high-quality photos of your business, products, services, and team members. Make sure the images are well-lit, appealing, and showcase the essence of your brand.
6. Encourage Customer Reviews
Positive customer reviews can significantly impact your local SEO rankings and build trust with potential customers. Encourage satisfied customers to leave reviews on your Google My Business listing and respond promptly to both positive and negative feedback.
7. Consistently Update Your Listing
Regularly update your Google My Business listing with any changes to your business information, such as new address, phone number, or business hours. This ensures that potential customers always have access to the most accurate and up-to-date information.
Conclusion
Optimizing your Google My Business listing is a strategic move that can give your business a competitive edge in the online marketplace. By following the steps outlined above, you can improve your local SEO rankings, attract more qualified leads, and establish your brand as a trusted authority in your industry. At Madison Niche Marketing, we specialize in helping businesses like yours harness the power of digital marketing. Contact us today to learn more about our comprehensive solutions tailored to your unique needs.