TikTok 101: What You Need to Know for Your Brand
Oct 22, 2017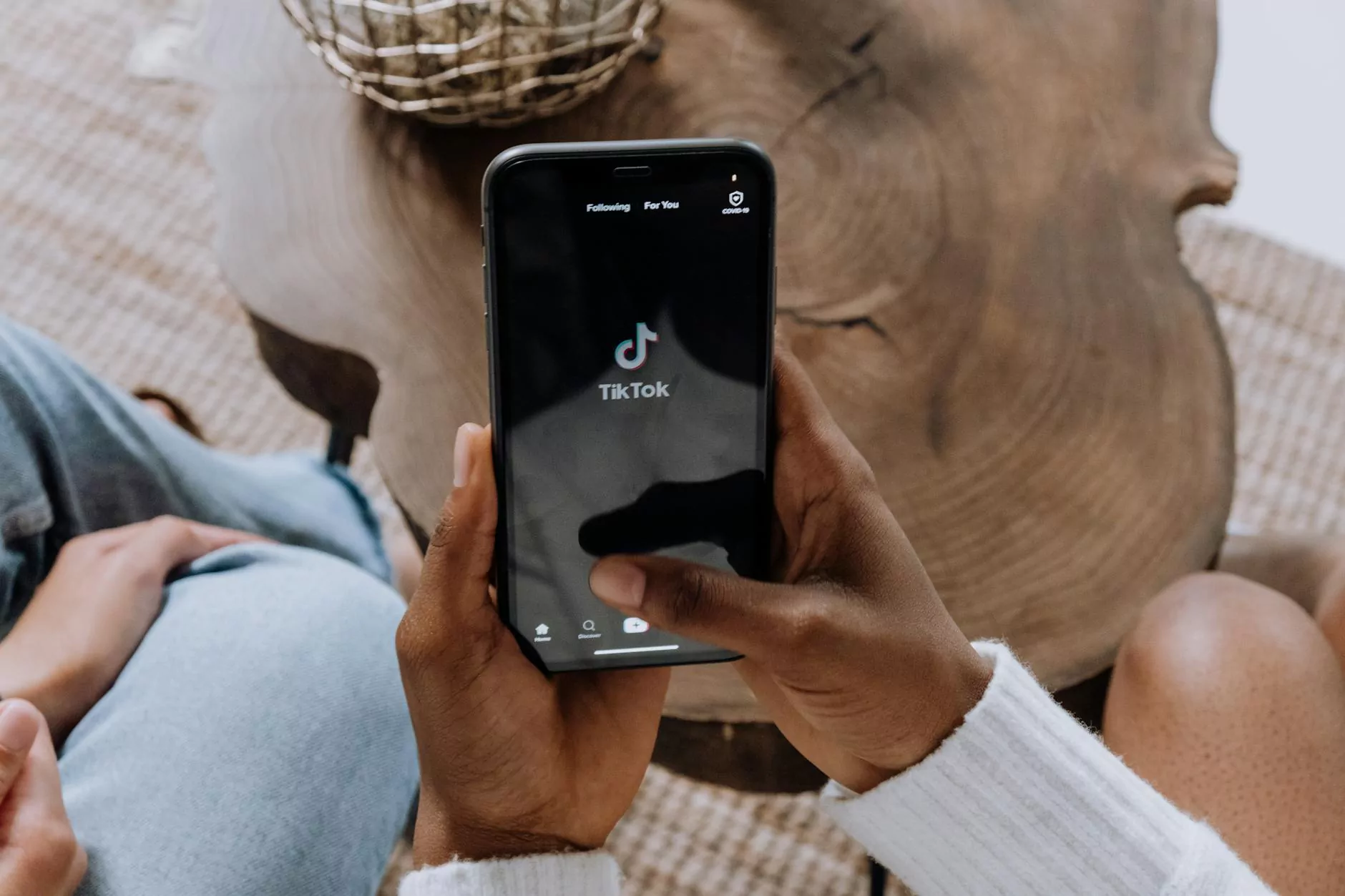 As an expert in digital marketing, Madison Niche Marketing understands the importance of staying ahead of emerging trends. In today's ever-evolving online landscape, TikTok has emerged as a powerful platform with immense potential for brands to connect with their target audience. In this comprehensive guide, we will explore everything you need to know about TikTok and how it can benefit your brand's digital marketing strategy.
Why TikTok?
TikTok is a social media platform that allows users to create and share short, engaging videos. With its user base surpassing billions worldwide, TikTok has become a cultural phenomenon, particularly among the younger demographic. This presents a unique opportunity for businesses to tap into an audience that is highly engaged and receptive to creative content.
Understanding TikTok's Algorithm
To maximize your brand's visibility on TikTok, it is crucial to understand how its algorithm works. The TikTok algorithm is designed to show users content that is most relevant to their interests. It takes into account various factors, including engagement, video completion rates, and user preferences. By tailoring your content to align with the interests and preferences of your target audience, you can increase the chances of your videos appearing on their feeds.
Creating Engaging TikTok Content
When it comes to TikTok, creativity is key. The platform thrives on authentic and entertaining content that captures the attention of users in just a few seconds. To create engaging TikTok content for your brand:
Know your audience: Research and understand the demographics and interests of your target audience on TikTok.
Stay up to date: Keep an eye on the latest trends and challenges on the platform to stay relevant.
Be authentic: TikTok users value authenticity, so ensure your content reflects your brand's unique personality.
Use trending sounds and effects: Leveraging popular sounds and effects can help your videos gain traction and visibility.
Encourage user participation: Create challenges or duets that encourage users to engage with your content, fostering a sense of community.
TikTok Advertising Opportunities
In addition to organic content, TikTok also offers advertising opportunities that can significantly amplify your brand's reach. TikTok's advertising platform provides various ad formats, including:
In-Feed Ads: These ads appear in users' feeds as they scroll through the app, seamlessly blending in with organic content.
Branded Hashtag Challenges: Brands can create sponsored hashtag challenges to encourage users to create and share content related to their brand.
Branded Effects: Customized effects and filters that users can apply to their videos, allowing brands to enhance their visibility and engage with users.
Measuring Success on TikTok
As with any digital marketing strategy, it is essential to measure the success of your TikTok efforts. Track key metrics such as video views, engagement rate, follower growth, and click-through rates. By analyzing these metrics, you can refine your content strategy and optimize your TikTok campaigns for maximum impact.
Partner with Madison Niche Marketing
At Madison Niche Marketing, we specialize in providing cutting-edge digital marketing solutions tailored to your business's unique needs. Our team of experts understands the power of TikTok and how it can be leveraged to boost your brand's online presence. Whether you need assistance with content creation, advertising strategy, or analytics, our dedicated professionals are here to help you make the most of this exciting platform.
Contact us today to take your brand's digital marketing strategy to the next level with TikTok!