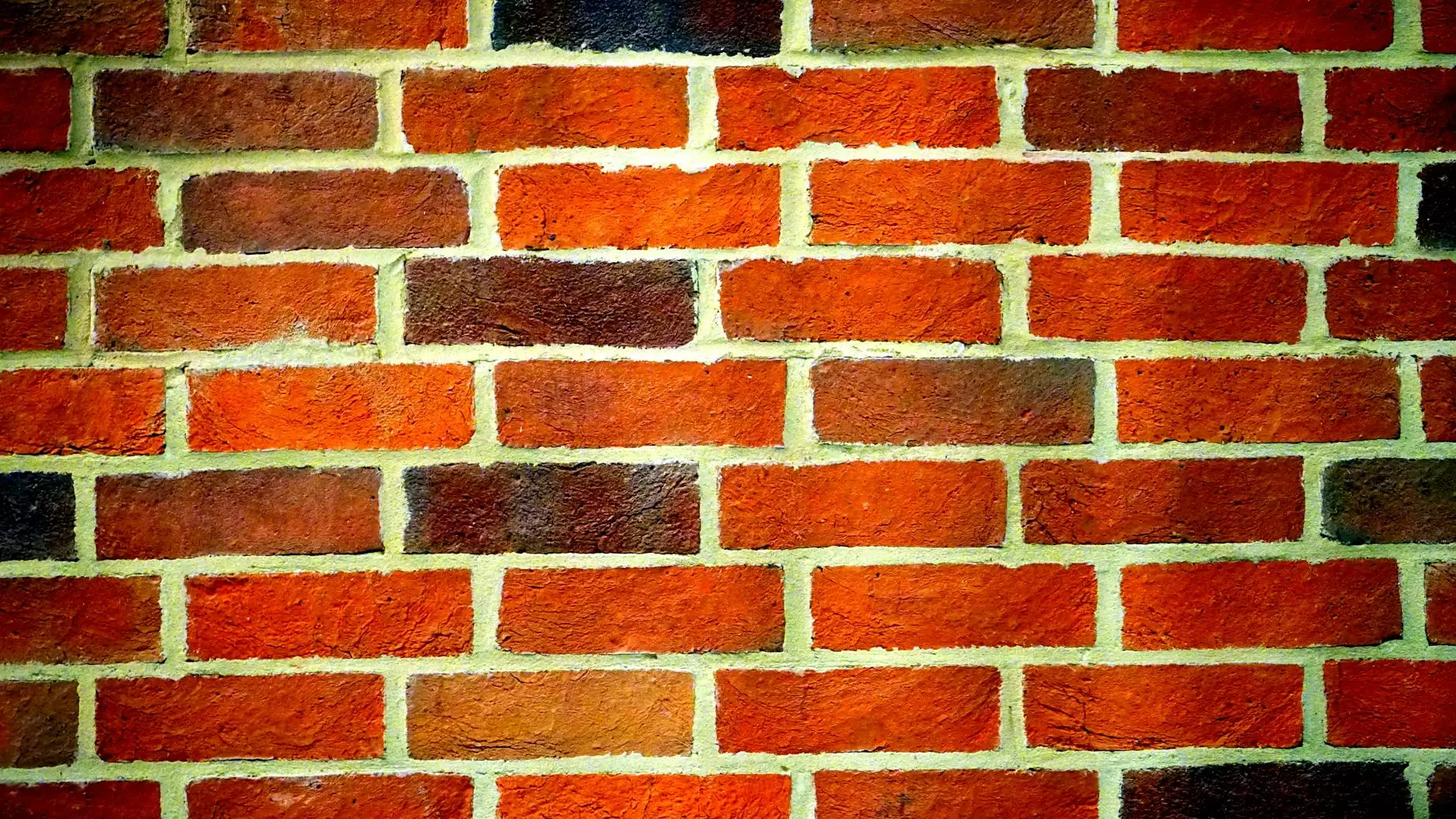 In the era of digitalization and e-commerce giants like Amazon, it is imperative for bricks and mortar stores to adapt and find innovative ways to compete in the market. Madison Niche Marketing, a leader in the Business and Consumer Services - Digital Marketing industry, understands the challenges faced by traditional retailers and offers valuable insights and solutions that can help businesses thrive in this changing landscape.
Understanding the Amazon Challenge
Amazon's extensive online marketplace and vast product range have revolutionized the way consumers shop. Its convenience, competitive pricing, and personalized recommendations have propelled its growth and attracted a significant customer base. However, this doesn't mean that bricks and mortar stores are destined for failure. With the right strategies in place, traditional retailers can level the playing field and even capitalize on their unique advantages.
Enhancing the In-Store Experience
One of the key advantages bricks and mortar stores possess is the ability to offer a personalized and immersive shopping experience. By focusing on creating a memorable in-store experience, retailers can differentiate themselves from the online behemoth. Incorporating interactive displays, knowledgeable staff, and unique product showcases can generate excitement and engagement among customers.
Madison Niche Marketing understands the importance of aligning digital marketing efforts with the in-store experience. Utilizing cutting-edge technologies such as augmented reality and virtual reality, we can help create immersive experiences that bridge the gap between physical and digital realms.
Utilizing Data to Drive Business Growth
As the saying goes, "knowledge is power," and it holds true for combating Amazon's dominance. Madison Niche Marketing specializes in data-driven strategies that empower businesses to harness valuable insights. Through advanced analytics and market research, we can identify customer preferences, trends, and areas of opportunity. Armed with this information, bricks and mortar stores can optimize their product offerings, marketing campaigns, and overall customer experience.
Unlocking the Power of Online Presence
In a digital world, establishing a strong online presence is crucial for any business, including bricks and mortar stores. Madison Niche Marketing offers expert digital marketing solutions designed specifically for traditional retailers. Our team of SEO professionals can optimize your website, ensuring it ranks higher in search engine results and drives targeted traffic to your physical store.
We also specialize in crafting compelling and engaging content that resonates with your target audience. By leveraging the power of social media marketing, email campaigns, and targeted advertisements, we can help you stay connected with customers, build brand loyalty, and drive foot traffic to your store.
Embracing E-commerce Integration
While it's essential to maintain a strong physical presence, integrating e-commerce capabilities can be a game-changer for bricks and mortar stores. Madison Niche Marketing offers seamless e-commerce solutions that enable businesses to extend their reach and tap into the vast online market. Our experts can assist in creating user-friendly online stores, implementing secure payment gateways, and optimizing the customer journey for maximum conversion rates.
Building Strong Partnerships
Collaboration is another effective strategy for bricks and mortar stores to combat Amazon's dominance. Madison Niche Marketing has established partnerships with industry-leading vendors and platforms, allowing us to provide comprehensive solutions tailored to your business needs. From inventory management systems to loyalty programs and customer relationship management tools, we can help forge strategic alliances that enhance your competitive edge.
Investing in Customer Loyalty Programs
Retaining loyal customers is vital for any business's long-term success. By implementing impactful customer loyalty programs, bricks and mortar stores can strengthen their relationships with customers and encourage repeat purchases. Madison Niche Marketing specializes in crafting customized loyalty programs that incentivize customer engagement and foster brand loyalty.
Stay Ahead with Madison Niche Marketing
In the ever-evolving world of retail and digital marketing, it is crucial to work with a trusted partner who understands your industry's unique challenges. Madison Niche Marketing is dedicated to helping bricks and mortar stores thrive in the face of fierce competition. With our comprehensive digital marketing solutions, you can effectively combat Amazon and position your business for long-term success.
Madison Niche Marketing - Business and Consumer Services - Digital Marketing