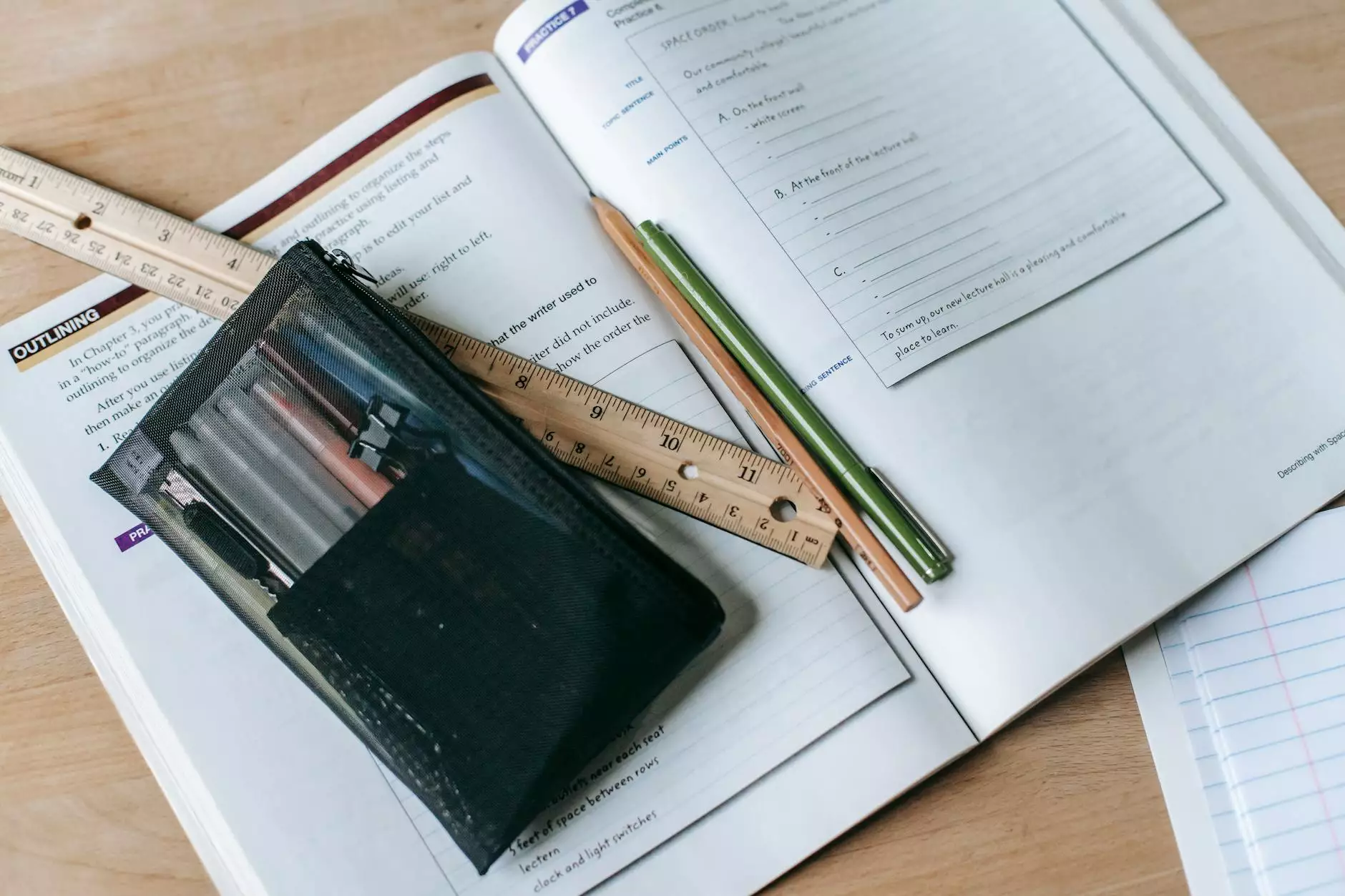 Introduction
Welcome to the Nicolet College Case Study, brought to you by Madison Niche Marketing. In this informative study, we will explore how our expertise in business and consumer services, specifically digital marketing, helped Nicolet College achieve remarkable success in their online marketing efforts.
Understanding Nicolet College
Nicolet College, located in the beautiful region of northern Wisconsin, is a modern and reputable educational institution offering a wide range of programs to its students. With a strong focus on providing valuable learning experiences, Nicolet College aims to empower individuals and positively impact the community.
The Challenge
When Nicolet College reached out to Madison Niche Marketing, they were facing numerous challenges in building their brand presence online. Despite their exceptional educational offerings, their website's visibility and reach were not aligned with their true potential.
Our Approach
Madison Niche Marketing, being a leading player in the business and consumer services industry, recognized the unique opportunities that Nicolet College possessed. Our team of seasoned digital marketing experts devised a comprehensive strategy tailored to Nicolet College's specific needs.
Keyword Research and On-Page Optimization
We conducted extensive keyword research to identify the most relevant and high-value search terms in the education sector. By strategically incorporating these keywords into the website's content and optimizing various on-page elements, we ensured that Nicolet College's web pages ranked higher in search engine results pages (SERPs).
Improving Website Architecture
Another crucial aspect of our strategy encompassed enhancing the website's architecture. Our experts implemented a user-friendly navigation structure, allowing visitors to easily find the information they sought. This not only improved user experience but also positively impacted search engine rankings.
Creative Content Marketing
Content, as they say, is king. At Madison Niche Marketing, we firmly believe in this philosophy, which is why we crafted compelling, informative, and engaging content that resonated with Nicolet College's target audience. Through blog posts, articles, and educational resources, we showcased the institution's expertise and generated valuable leads.
Engaging Social Media Campaigns
In addition to our content marketing efforts, we leveraged the power of social media to broaden Nicolet College's digital footprint. We created captivating social media campaigns that not only drove traffic but also encouraged active participation and engagement from followers.
Results and Achievements
The collaboration between Nicolet College and Madison Niche Marketing yielded remarkable outcomes. Within a short span, Nicolet College witnessed a substantial increase in website traffic, online visibility, and overall brand recognition. Their enrollment numbers soared, resulting in significant growth and revenue generation.
Top Rankings in SERPs
Our data-driven approach and meticulous execution led to Nicolet College's web pages consistently ranking at the top of search engine results pages. By targeting relevant keywords, producing high-quality content, and optimizing various on-page elements, we ensured sustained visibility in Google and other search engines.
Expanding Social Media Presence
Through our carefully crafted social media campaigns, Nicolet College experienced a surge in followers and engagement. This translated into increased brand awareness, as well as a larger pool of prospective students eager to enrol in the institution's programs.
Positive ROI and Growth
The combined efforts of Madison Niche Marketing and Nicolet College led to a significant return on investment (ROI). The institution's investment in digital marketing strategies paid off handsomely, ensuring long-term sustainability, growth, and success in the industry.
Conclusion
The Nicolet College Case Study exemplifies the value of partnering with an expert business and consumer services agency like Madison Niche Marketing. By utilizing cutting-edge digital marketing strategies and placing a strong emphasis on content, we successfully propelled Nicolet College to new heights. Contact us today to learn how we can help your business achieve similar online success!