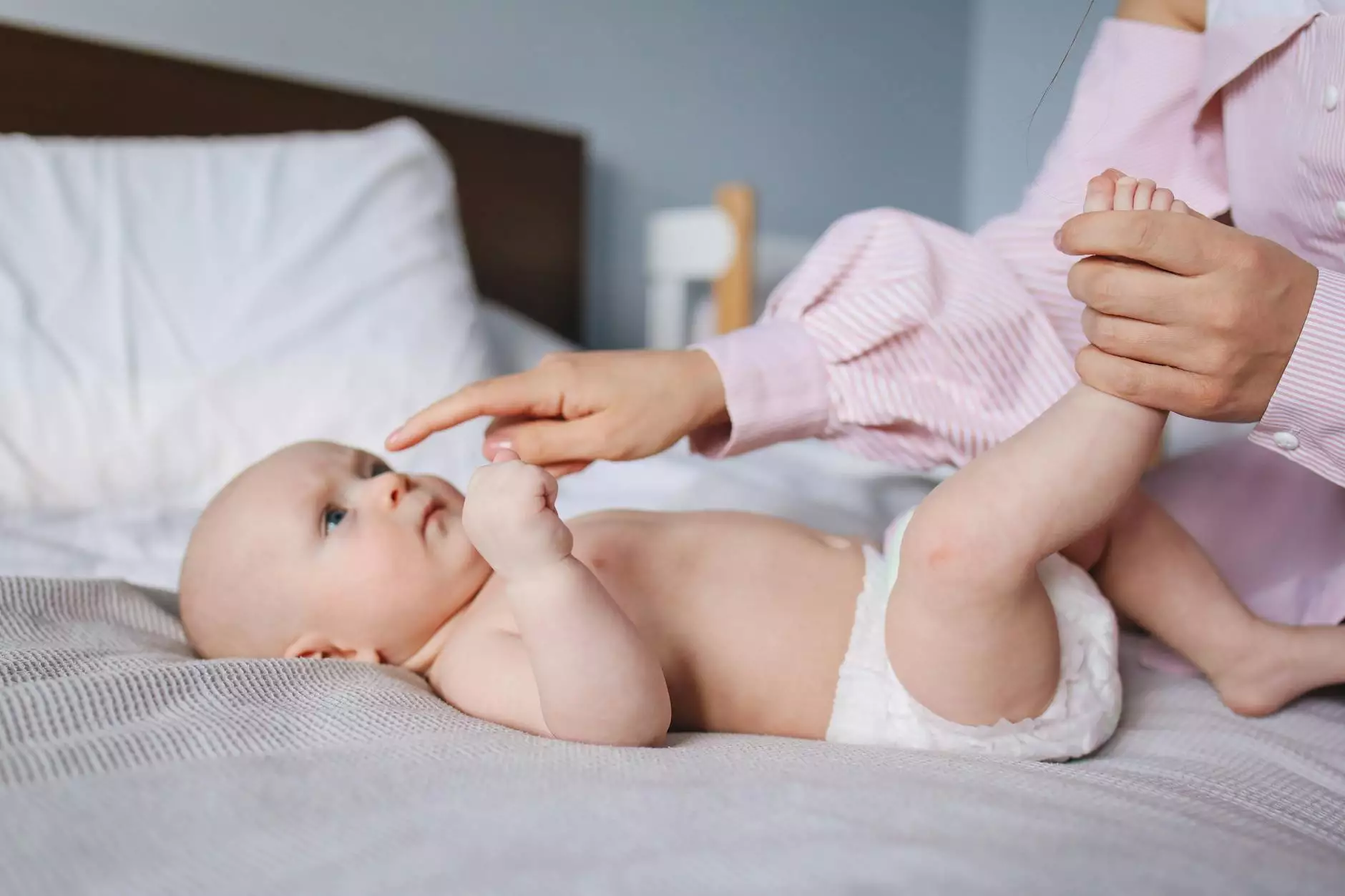 Introduction
Welcome to Madison Niche Marketing, your trusted source for expert advice on parenting and childcare. In this article, we will discuss effective diaper rash tips to help you keep your little one's sensitive skin healthy and prevent any discomfort. As parents ourselves, we understand the challenges of diaper rash and have curated a comprehensive guide to address this common issue faced by many families.
The Importance of Diaper Rash Prevention
Diaper rash is a common skin irritation that affects babies and toddlers. It occurs when the delicate skin in the diaper area is exposed to prolonged moisture, friction, or irritation from diaper materials. Prevention is key when it comes to diaper rash, as it can cause significant discomfort for your child. By implementing the following tips, you can minimize the likelihood of diaper rash and keep your little one happy and healthy.
Tip 1: Keep the Diaper Area Clean and Dry
Regular diaper changes are crucial to preventing diaper rash. It is recommended to change your baby's diaper every two to three hours or as soon as it becomes soiled. When changing the diaper, make sure to clean the diaper area gently with mild soap and lukewarm water. Pat the skin dry or let it air dry before putting on a fresh diaper. Avoid rubbing the skin too hard, as this can further irritate the delicate skin.
Tip 2: Use Diapers That Fit Well
Choosing the right size and type of diaper is important in preventing diaper rash. Diapers that are too tight or too loose can create friction and increase the likelihood of irritation. Ensure that the diaper fits snugly but allows enough room for movement. Consider using diapers with breathable materials and absorbent cores to keep your baby's skin dry and comfortable.
Tip 3: Apply a Barrier Cream
Applying a barrier cream, such as zinc oxide or petroleum jelly, can provide an additional layer of protection for your baby's skin. These creams create a barrier that helps prevent moisture from coming into contact with the skin, reducing the risk of diaper rash. Remember to apply a thin layer of cream during each diaper change, paying extra attention to areas prone to irritation.
Tip 4: Allow Diaper-Free Time
Providing diaper-free time allows your baby's skin to breathe and reduces the chances of diaper rash. Lay a waterproof mat or towel on a safe surface and let your little one explore, play, and kick freely without a diaper. This break from wearing diapers allows the skin to stay dry and prevents irritation caused by prolonged contact with wet diapers.
Tip 5: Choose Gentle and Fragrance-Free Products
When it comes to diaper rash prevention, it is important to choose gentle and fragrance-free products for your baby's skincare routine. Harsh soaps, wipes, and powders can strip the skin's natural moisture and worsen diaper rash. Opt for mild cleansers specifically formulated for babies and avoid products that contain irritating fragrances or chemicals.
Tip 6: Consult a Pediatrician
If diaper rash persists or becomes severe despite your efforts, it is important to seek guidance from a pediatrician. They can determine if there are any underlying issues causing the rash and provide appropriate medical advice. Early intervention and accurate diagnosis are crucial in ensuring your baby receives the best care and treatment.
Conclusion
As parents, we understand the challenges that come with diaper rash. By following these expert tips, you can take proactive steps to prevent diaper rash and keep your little one comfortable. However, every baby is unique, and it is essential to trust your instincts and seek professional medical advice if needed. At Madison Niche Marketing, we are committed to providing you with the best resources and guidance on various parenting topics. Visit our website for more helpful tips and articles on childcare and parenting.