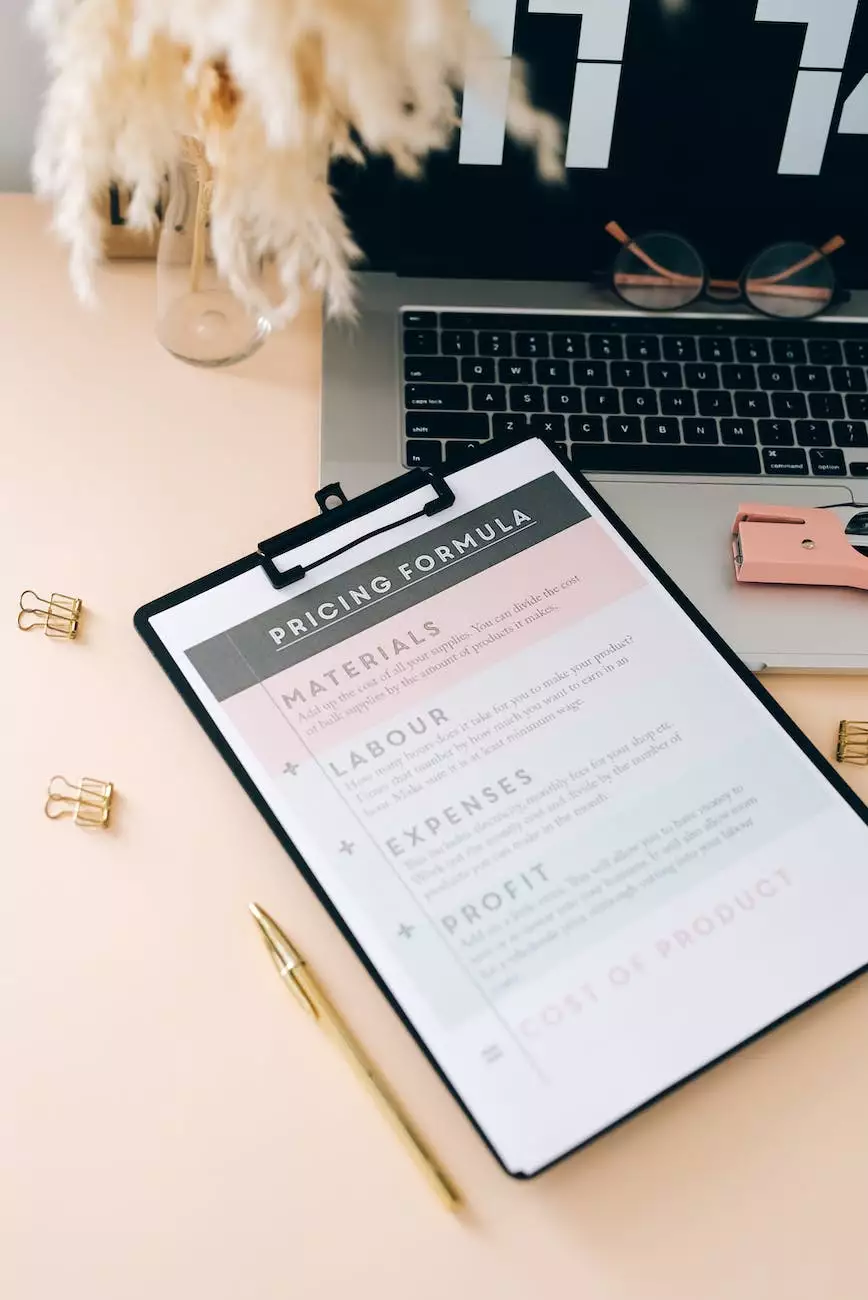 Introduction
Welcome to Madison Niche Marketing, your go-to source for premium brand strategy consulting and identity creation services. As experts in the field of digital marketing, we understand the crucial role that a well-defined brand strategy and a strong brand identity play in helping businesses thrive in today's competitive market.
The Importance of Brand Strategy
A well-crafted brand strategy is the foundation of any successful business. It encompasses a set of guidelines and principles that define how your brand communicates and interacts with your target audience. A solid brand strategy provides clarity, consistency, and differentiation, enabling you to stand out from your competitors.
At Madison Niche Marketing, we believe that a strong brand strategy starts with a deep understanding of your target market, competition, and unique value proposition. Our team of experienced professionals will work closely with you to develop a customized brand strategy that resonates with your audience, drives brand loyalty, and delivers measurable results.
Identity Creation for Brand Recognition
Brand identity is the visual representation of your brand, encompassing your logo, color palette, typography, and other design elements. It serves as the face of your brand and creates a lasting impression in the minds of your customers.
Our expert designers at Madison Niche Marketing specialize in creating captivating brand identities that align with your brand strategy. By understanding your unique brand attributes and target audience, we craft visually stunning and memorable brand identities that effectively communicate your brand's essence.
We take a comprehensive approach to identity creation, ensuring that every element of your brand's visual representation is cohesive and harmonious. From logo design to brand guidelines, we create assets that reinforce your brand's values and resonate with your target audience.
The Madison Niche Marketing Difference
When it comes to brand strategy consulting and identity creation, Madison Niche Marketing is your trusted partner. Our team of highly skilled professionals understands the intricacies of the digital marketing landscape and has a proven track record of delivering exceptional results.
Here's what sets us apart:
Industry Expertise: Our team has deep industry knowledge and a thorough understanding of various business sectors, allowing us to tailor our strategies to meet your specific needs.
Data-driven Approach: We utilize advanced analytics and research methodologies to gather insights and make informed decisions, ensuring the effectiveness of our strategies.
Creative Excellence: Our team of creative professionals excels in developing innovative and visually compelling brand identities, leaving a lasting impact on your target audience.
Collaborative Partnership: We believe in building strong and long-lasting relationships with our clients. We work closely with you, listening to your goals and challenges, to provide personalized solutions that exceed your expectations.
Results-oriented Solutions: Our primary focus is on delivering tangible results that drive business growth. We constantly monitor and refine our strategies to ensure optimal performance and return on investment.
Contact us today
If you're ready to take your brand strategy and identity to the next level, Madison Niche Marketing is ready to help. Our team of experts is standing by to provide you with the professional guidance and support you need to achieve your business goals.
Contact us today to schedule a consultation and learn more about how our brand strategy consulting and identity creation services can benefit your business. Don't miss out on the opportunity to establish a powerful brand presence that sets you apart from the competition!
Remember, a strong brand strategy and a compelling brand identity are vital components of digital marketing success. Partner with Madison Niche Marketing and unlock the full potential of your brand!