How to Write a Successful Influencer Campaign Brief
Sep 30, 2019
Website Launches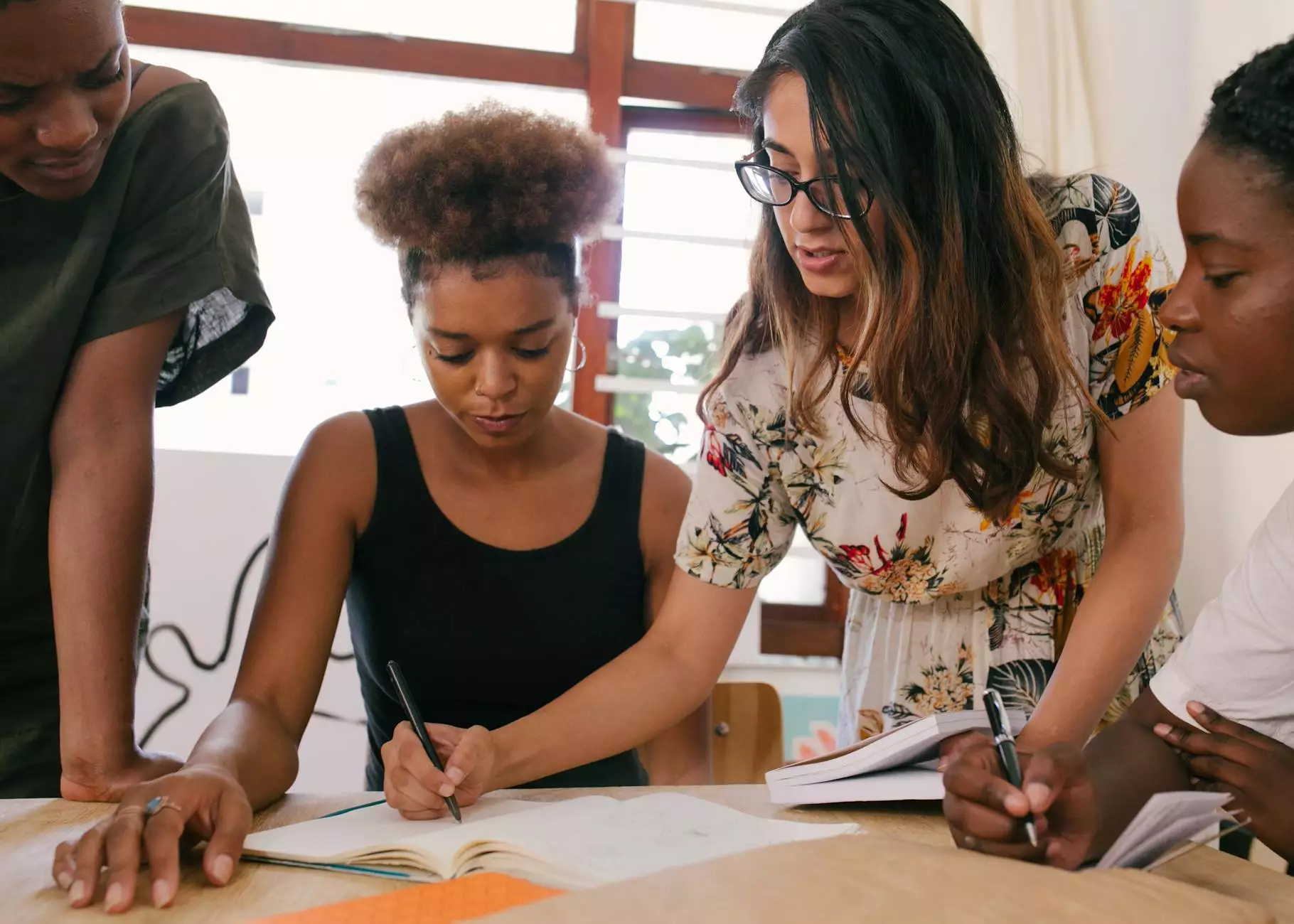 Welcome to Madison Niche Marketing, your trusted partner in business and consumer services digital marketing. In this comprehensive guide, we will walk you through the process of writing a successful influencer campaign brief. With the rapidly growing trend of influencer marketing, it is crucial for businesses to effectively communicate their campaign objectives to influencers. A well-written campaign brief maximizes the chances of achieving your desired outcomes.
1. Understand Your Objectives
Before crafting your influencer campaign brief, it is essential to have a clear understanding of your campaign objectives. Consider what you want to achieve through influencer marketing:
Brand Awareness: Increase your brand's visibility and reach a wider audience.
Product Launch: Generate buzz and excitement around a new product or service.
Lead Generation: Drive traffic, capture leads, and increase conversions.
Social Engagement: Encourage audience interaction and foster brand loyalty.
Identifying your objectives will help you tailor the campaign brief accordingly, ensuring alignment between your goals and the influencer's strategy.
2. Define Your Target Audience
Understanding your target audience is crucial for a successful influencer campaign. Identify the demographics, interests, and preferences of your desired audience. By aligning your influencer's audience with your target market, you increase the chances of engaging the right people.
3. Identify the Right Influencer
Now that you know who your target audience is, it's time to find the right influencers who resonate with them. Look for influencers who share similar values, have an engaged following, and align with your brand's image. Choosing the right influencer ensures that your campaign reaches the desired audience and creates a genuine impact.
4. Craft a Clear and Concise Brief
When writing your influencer campaign brief, keep it clear and concise, allowing influencers to understand your expectations easily. Here are the essential elements your brief should include:
Campaign Overview: Provide an overview of the campaign, including its purpose and goals.
Deliverables: Clearly state what you expect the influencer to create or deliver (e.g., blog post, social media posts, videos).
Timeline: Set clear deadlines for content creation, publication, and post-campaign reporting.
Brand Guidelines: Communicate your brand's tone, style, and any specific guidelines the influencer should follow.
Key Messages: Highlight the key messages or talking points you want the influencer to focus on.
Disclosure and Compliance: Ensure influencers are informed about legal requirements, disclosure guidelines, and compliance regulations.
Compensation: Clearly outline the compensation structure, whether it's monetary, product-based, or a combination.
By being specific and transparent in your campaign brief, you pave the way for a smooth and successful collaboration with influencers.
5. Foster Collaboration and Creativity
While it's important to provide guidance, allow influencers room for creativity. Encourage them to share their unique perspectives and ideas. A collaborative approach can lead to authentic and engaging content that resonates with both the influencer's audience and your brand.
6. Regularly Communicate and Provide Support
Maintain open lines of communication with the influencers throughout the campaign. Address any questions or concerns promptly and provide necessary support. Regular communication ensures everyone is on the same page, enhancing the overall campaign success.
7. Evaluate and Measure
After the campaign concludes, evaluate its effectiveness and measure the achieved results. Analyze metrics such as reach, engagement, website traffic, and conversions to determine the campaign's success. Use these insights to refine your future influencer marketing strategies.
Conclusion
In summary, writing a successful influencer campaign brief requires careful planning, clear communication, and a collaborative approach. By understanding your objectives, identifying the right influencers, and crafting a comprehensive brief, you set the foundation for a fruitful partnership. Keep refining your approach based on insights and learnings, and soon you'll achieve remarkable results through influencer marketing.
Choose Madison Niche Marketing for all your business and consumer services digital marketing needs. With our expertise and strategic approach, we will help you achieve outstanding online visibility and drive results. Contact us today to turbocharge your digital marketing efforts!