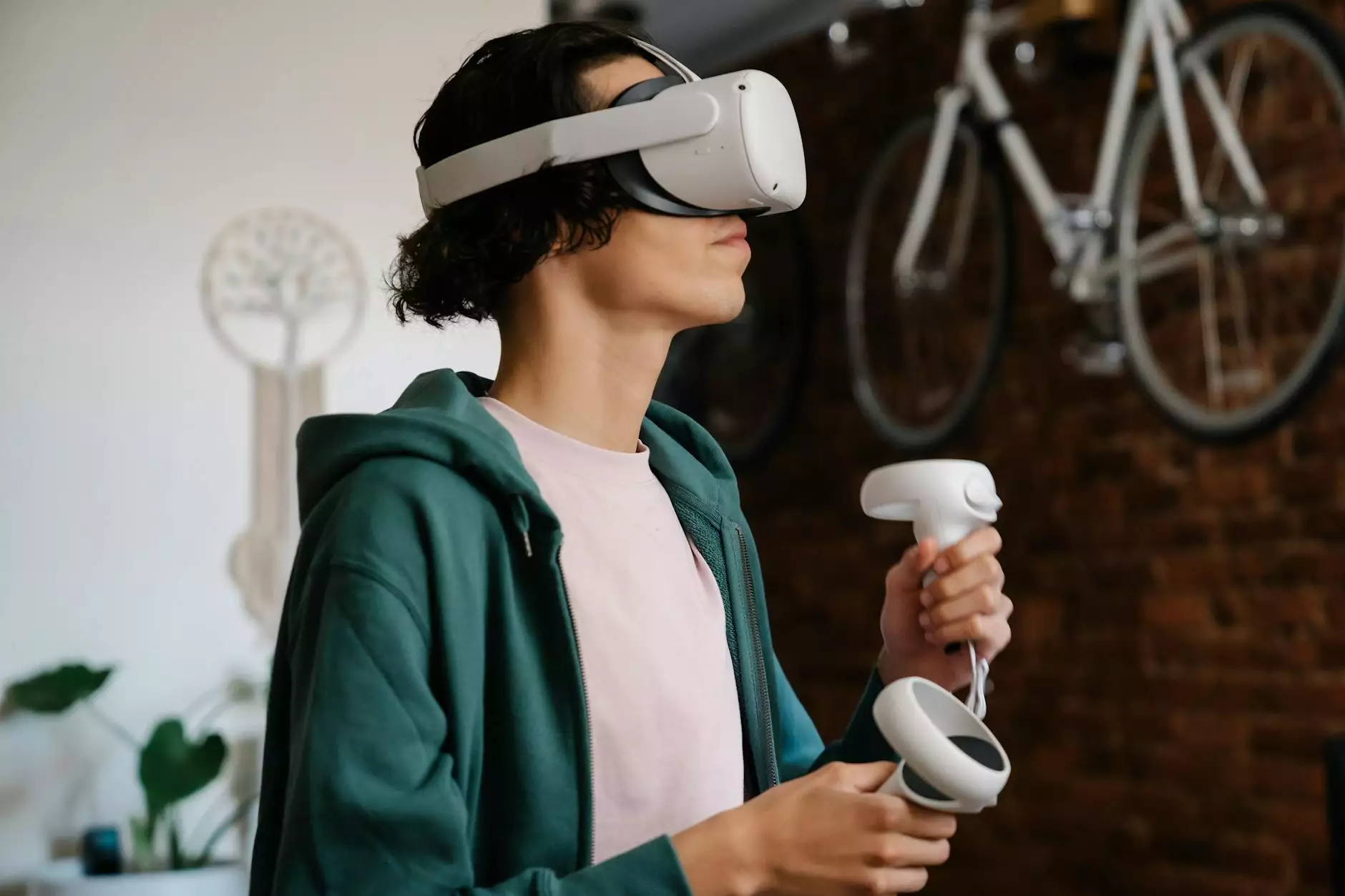 As technology continues to advance at a rapid pace, businesses are constantly seeking innovative ways to enhance their digital marketing strategies. One such technology that has gained significant attention in recent years is augmented reality (AR). In this article, we will explore how AR can work for your brand, revolutionizing customer experiences and driving business growth.
The Benefits of Augmented Reality
Implementing augmented reality into your brand's digital marketing strategy offers several significant benefits. Firstly, AR allows you to create immersive and engaging experiences that captivate your target audience. By overlaying digital content onto the real world, users can interact with your products or services in a whole new way, leading to increased brand awareness and customer satisfaction.
Secondly, augmented reality provides an opportunity to differentiate your brand from competitors. By embracing this cutting-edge technology, you showcase your brand as innovative and forward-thinking, positioning yourself as a leader in your industry. This differentiation can significantly impact customer perception and increase brand loyalty.
Thirdly, AR has the potential to drive conversions and sales. By allowing customers to virtually try products before making a purchase, you eliminate doubts and facilitate confident buying decisions. This translates into increased sales and reduced return rates, ultimately boosting your bottom line.
Applications of Augmented Reality
Augmented reality can be applied across various industries and business sectors, making it a versatile tool for enhancing brand experiences. Here are just a few examples of how AR can work for your brand:
1. Retail
In the retail sector, augmented reality can transform the way customers shop. By using AR-enabled mobile apps, shoppers can visualize how furniture pieces would look in their homes, try on virtual clothing, or even see how different beauty products would appear on their own faces. This creates an interactive and personalized shopping experience, increasing customer engagement and ultimately driving sales.
2. Real Estate
For the real estate industry, augmented reality allows potential buyers to tour properties virtually. By simply pointing their smartphones or tablets at a property, they can see digital overlays that provide additional information about the space and visualize alterations or furniture placements. This saves time for both buyers and real estate agents, resulting in a more efficient and effective sales process.
3. Education
Augmented reality has great potential in the education sector. By incorporating AR into learning materials, students can interact with 3D models, explore historical events, or delve into virtual science experiments. This immersive learning experience enhances engagement and understanding, making education more enjoyable and effective.
4. Entertainment
Entertainment industries, such as gaming and live events, have embraced augmented reality to enhance user experiences. AR-enabled games allow players to engage with virtual characters and environments in real-world settings, blurring the lines between the physical and digital realms. In live events, AR overlays can provide additional information or interactive elements, creating unforgettable and interactive experiences for attendees.
Success Stories: Brands Embracing Augmented Reality
Several well-known brands have successfully integrated augmented reality into their marketing strategies, demonstrating the immense potential of this technology:
1. IKEA
The furniture giant IKEA developed an AR app that allows users to virtually place furniture items in their homes. This not only helps customers visualize how the products would fit into their space but also simplifies the decision-making process, leading to increased sales and customer satisfaction.
2. Pokemon Go
Pokemon Go took the world by storm in 2016, introducing augmented reality gaming on a massive scale. By combining the real world with virtual Pokemon characters, the game created a global phenomenon, attracting millions of players and generating substantial revenue.
3. Sephora
Beauty retailer Sephora launched an AR feature in their mobile app that allows users to try on makeup virtually. By overlaying products onto the user's face using facial recognition technology, customers can experiment with different looks, making informed purchasing decisions and ultimately driving sales.
How Madison Niche Marketing Can Help You Leverage AR
At Madison Niche Marketing, we are experts in digital marketing strategies, including the implementation of augmented reality. Our team of skilled professionals understands the potential of AR and can guide your brand through the entire process, from conceptualization to implementation.
We offer customized solutions tailored to your specific business needs and goals. By leveraging our expertise and staying up-to-date with the latest industry trends, we ensure your brand stands out from the competition and maximizes the benefits of augmented reality.
Whether you are a small business looking to enhance customer experiences or a larger corporation aiming to revolutionize your digital marketing, Madison Niche Marketing has the knowledge and experience to help you succeed. Contact us today to learn more about how augmented reality can work for your brand.