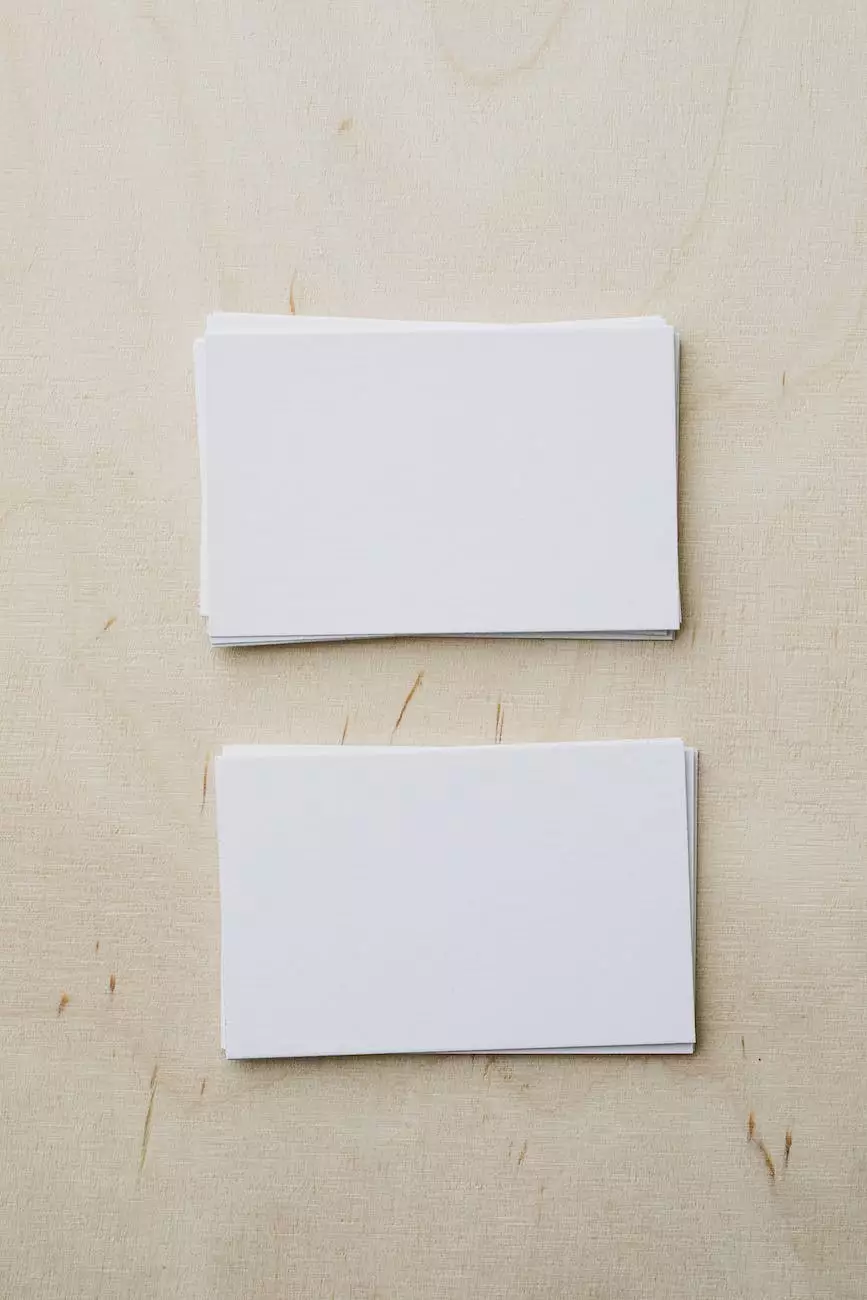 Transform Your Business with Cutting-Edge Digital Marketing Solutions
Welcome to Madison Niche Marketing, the premier advertising and marketing firm in Austin, TX. We specialize in providing top-notch digital marketing solutions to help businesses and consumers achieve their goals. With our expertise in the industry, we have helped numerous clients establish a strong online presence, drive targeted traffic to their websites, and increase conversions.
Why Choose Madison Niche Marketing?
When it comes to digital marketing, you deserve nothing but the best. Here's why Madison Niche Marketing stands out from the competition:
1. Extensive Experience in the Field
With years of experience in the industry, we have a deep understanding of the ever-evolving digital landscape. We stay up-to-date with the latest trends and techniques to ensure your business is always one step ahead of the competition.
2. Customized Strategies for Your Unique Needs
At Madison Niche Marketing, we understand that every business is different. That's why we craft personalized marketing strategies tailored to your specific goals and target audience. Whether you're a small local business or a multinational corporation, we have the expertise to deliver results that exceed your expectations.
3. Comprehensive Range of Services
Our wide range of digital marketing services covers every aspect of online promotion. From search engine optimization (SEO) and pay-per-click (PPC) advertising to social media marketing and content creation, we have all the tools and resources to help your business succeed in the digital realm.
4. Ethical and Transparent Practices
At Madison Niche Marketing, honesty and transparency are at the core of our business values. We believe in building long-term relationships with our clients, and that starts with open communication and ethical practices. You can trust us to handle your digital marketing needs with the utmost professionalism and integrity.
Our Digital Marketing Services
As a leading advertising and marketing firm in Austin, TX, we provide a comprehensive range of digital marketing services to help your business thrive online. Our services include:
Search Engine Optimization (SEO)
Our SEO experts ensure your website ranks higher in search engine results pages, driving organic traffic and increasing visibility. We conduct in-depth keyword research, optimize your website's structure and content, and build high-quality backlinks to improve your search engine rankings.
Pay-Per-Click (PPC) Advertising
Our PPC advertising campaigns help you reach your target audience and generate instant visibility. We create compelling ad copy, optimize landing pages, and monitor campaign performance to maximize your return on investment (ROI).
Social Media Marketing
Utilizing the power of social media, we develop engaging strategies to raise brand awareness and reach your target audience. We create compelling social media content, manage your profiles, and analyze insights to ensure your social media efforts deliver optimal results.
Content Creation
Our team of talented content creators develops high-quality, SEO-friendly content that engages and educates your audience. Whether it's blog posts, articles, or website copy, we deliver captivating content that drives traffic and establishes your brand as an industry leader.
Conversion Rate Optimization (CRO)
Maximize your website's potential by optimizing your conversion rates. We analyze user behavior, make data-driven changes to your website, and implement strategies to enhance user experience and boost your conversion rates.
Contact Madison Niche Marketing Today
Ready to take your business to new heights with our top-notch digital marketing solutions? Contact Madison Niche Marketing today for a free consultation. Our expert team is eager to analyze your unique business needs and provide a tailored plan that delivers real results. Don't miss out on the countless opportunities available in the digital realm – let us help you achieve your goals!
Address:
123 Main Street, Austin, TX 12345
Phone:
(555) 123-4567
Email: