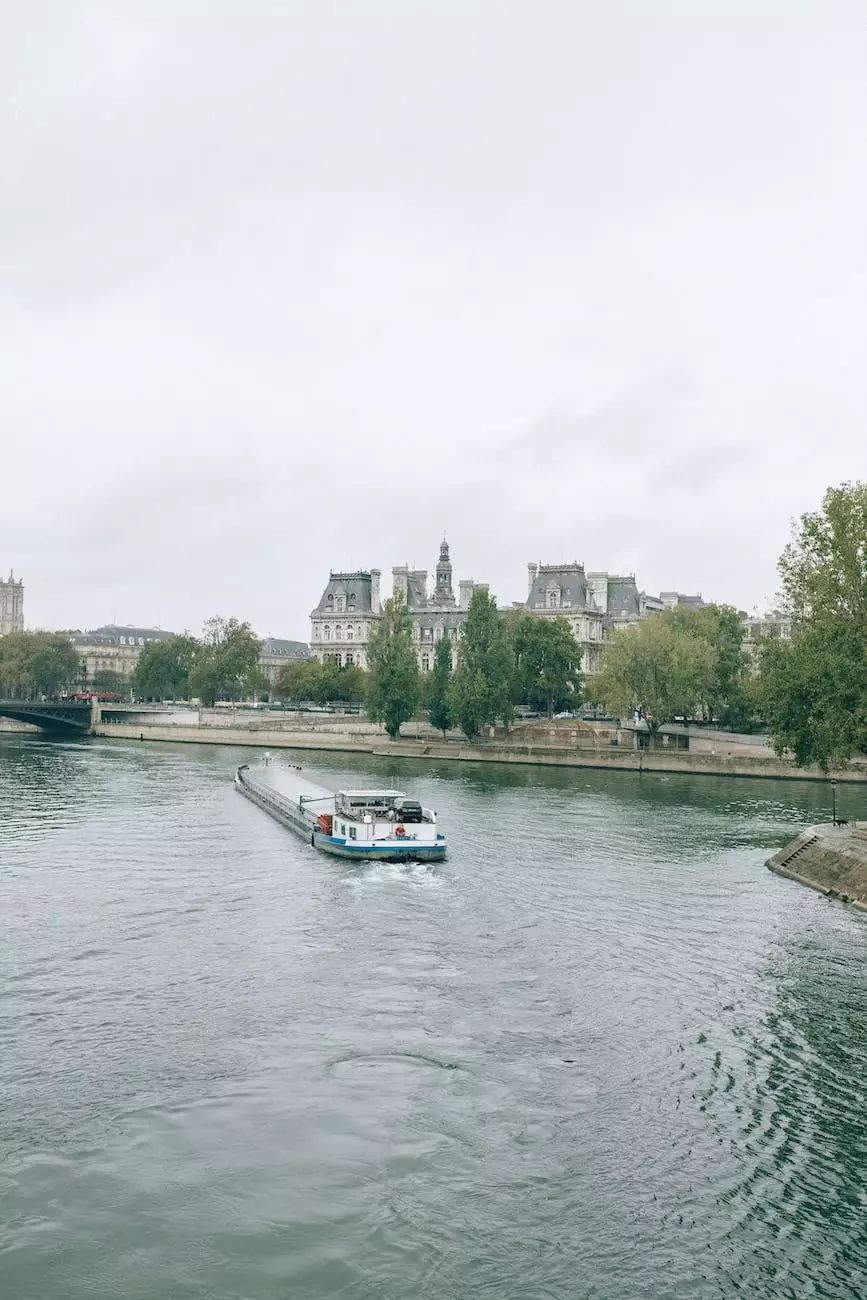 Welcome to Madison Niche Marketing's comprehensive guide on the trends that define Parisian style. If you've ever been captivated by the effortless elegance and timeless fashion of Parisian women, this article is here to help you understand and incorporate these trends into your own wardrobe. From chic basics to statement accessories, we will explore the key elements that embody this iconic style.
Classic Silhouettes with a Modern Twist
Parisian style is all about embracing classic silhouettes with a modern twist. Think tailored blazers, A-line skirts, and high-waisted trousers. These timeless pieces are versatile and can be easily mixed and matched to create various looks. Pair a tailored blazer with a striped Breton top and cropped trousers for an effortlessly chic outfit.
Effortless and Minimalist Color Palette
When it comes to colors, Parisian style leans towards a minimalist palette. The key is to stick to neutral tones such as black, white, navy, and beige, and occasionally add pops of color through accessories like a vibrant scarf or a statement bag. This allows for easy coordination and creates a polished and sophisticated look.
Breton Stripes
No discussion about Parisian style is complete without mentioning the iconic Breton stripes. Dating back to the 19th century and popularized by Coco Chanel, Breton stripes are a staple in Parisian fashion. Incorporate this timeless pattern into your wardrobe with a classic striped top, a dress, or even a striped blazer for a touch of Parisian elegance.
Effortless Hair and Makeup
Parisian women are known for their effortless beauty, and their hair and makeup reflect this aesthetic. Opt for natural-looking hairstyles like loose waves or a chic messy bun. Keep makeup minimal, focusing on enhancing your natural features. A touch of mascara, a nude lip, and a subtle blush will go a long way in achieving the Parisian look.
Quality over Quantity
Parisian style advocates for investing in high-quality pieces that will stand the test of time. Instead of filling your closet with trendy fast-fashion items, focus on building a curated wardrobe with timeless essentials. Choose fabrics like silk, cashmere, and leather, and opt for well-made items that will last for years to come.
Effortless Layering
Layering is key to achieving a Parisian-inspired outfit. Mix different textures and lengths to create interest and depth. Layer a tailored blazer over a button-down shirt and finish the look with a scarf or a statement necklace. Mastering the art of layering allows you to transition seamlessly from season to season while maintaining a stylish appearance.
Accessorize with Confidence
No Parisian outfit is complete without the right accessories. Invest in a few statement pieces like a classic leather handbag, a pair of oversized sunglasses, or a silk scarf. These accessories add a touch of sophistication and elevate any outfit. Remember, less is more when it comes to accessories – choose a few high-quality pieces that will complement your overall look.
Embrace Individuality
While Parisian style has certain guidelines, it's important to remember that individuality and personal style are also celebrated. Use these trends as a foundation and adapt them to your own taste and personality. Experiment with different cuts, patterns, and accessories to create a unique look that reflects your own personal style.
Conclusion
In conclusion, Parisian style is all about embracing classic silhouettes, neutral tones, and effortless elegance. By incorporating these trends into your wardrobe, you can achieve the timeless and sophisticated look that Parisian women are known for. Remember to invest in high-quality pieces, embrace individuality, and have fun experimenting with different styles. Madison Niche Marketing is here to help you navigate the world of digital marketing and provide expert advice for your business and consumer services. Let us help you elevate your online presence and achieve success in the digital world. Contact us today!