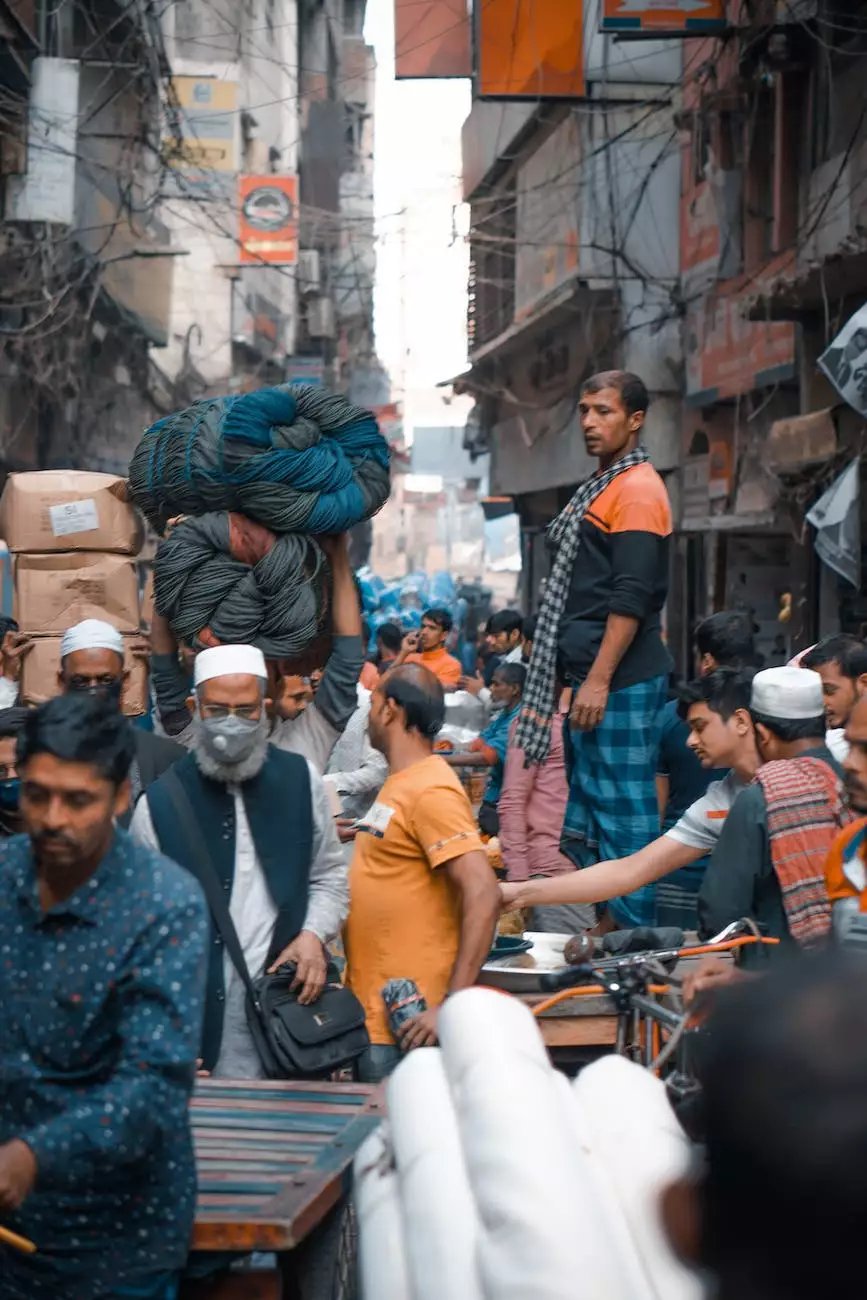 Enhance Your Business's Visibility and Drive More Customers
Madison Niche Marketing is your trusted partner in boosting foot traffic to your local business through highly effective local search ads. In today's competitive digital landscape, it's crucial for businesses and consumer services to leverage the power of digital marketing in order to remain competitive and thrive.
Why Local Search Ads Matter
Local search ads play a significant role in attracting potential customers who are actively searching for products or services in their immediate vicinity. By utilizing intricate targeting techniques and relevant keywords, our team at Madison Niche Marketing ensures that your business is prominently displayed to interested individuals within your local area.
How We Drive Foot Traffic
At Madison Niche Marketing, we understand the importance of a comprehensive approach when it comes to digital marketing. Our team of experts combines various strategies to maximize your visibility and reach the right audience at the right time. Here's how we do it:
1. Local Keyword Research and Analysis
We begin by conducting extensive research to identify the most relevant local keywords for your business. By analyzing search trends and your competitors, we can ensure that your ads are optimized with the right keywords that resonate with your target audience.
2. Ad Creation and Optimization
Our skilled copywriters and designers work collaboratively to craft compelling and visually appealing ads that capture the attention of potential customers. We optimize your ad campaigns to effectively communicate your unique selling points and drive foot traffic to your physical location.
3. Precise Targeting
Through advanced targeting techniques, we ensure that your local search ads are displayed to individuals within a specific radius of your business location. This approach helps maximize your exposure to potential customers who are most likely to convert and visit your store.
4. Measurable Results and Analytics
With Madison Niche Marketing, you can track the performance of your local search ad campaigns in real-time. We provide comprehensive analytics and regular reports that allow you to measure the success of your ads and make data-driven adjustments for even better results.
The Benefits of Local Search Ads
Investing in local search ads with Madison Niche Marketing offers numerous benefits for your business:
Increased Foot Traffic: By targeting customers actively searching for products or services nearby, local search ads drive more potential customers straight to your store.
Improved Visibility: Local search ads ensure that your business stands out among competitors, making it more likely for customers to select your products or services.
Effective Budget Allocation: With our sophisticated targeting strategies, your ad campaigns are shown to the most relevant audience, reducing wasteful ad spend and maximizing return on investment.
Enhanced Brand Awareness: Consistent exposure to local customers reinforces your brand and establishes trust, increasing the likelihood of repeat business.
Partner with Madison Niche Marketing Today
Madison Niche Marketing is committed to helping businesses in the digital era thrive by increasing foot traffic through local search ads. Our expertise in the field of digital marketing, specifically for businesses and consumer services, sets us apart from the competition.
Don't let potential customers pass you by. Contact us today to discuss how our local search ad services can benefit your business and help you outrank your competitors. Together, we can drive more foot traffic to your store, increase revenue, and establish long-term success.